On the Next DivaTalkRadio Show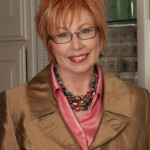 Divas, we are talking about style and beauty today! Woohoo...one of my favorite topics! In her book, Quintessential Style, Author Janna Beatty, discusses "the art of illusion" when it comes to the clothes we wear as well as our handbags. She says... MOVING LINES: Did you realize the placement … Read More...
We're GROWING!
At each stage in life we learn from the previous stage and this network is no different. With the passing of each year, we have continued to grow and blossom into a beautiful community, impacting hundreds of thousands of women across the world.

And while we've grown, the heart behind its creation has not changed!! DivaTalk Network & Radio has always been about women and will always be about women!

Our mission is to assist YOU in discovering the truth of who you are and the purpose of your life! So, get plugged in and allow us to fill you with inspiration, empowerment, and encouragement as you continue on your life's journey!

EVERY DIVA, EVERY DAY!