On the Next DivaTalkRadio Show!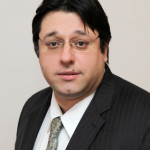 Do you WONDER if you'll ever FIND your SOUL MATE?  Do you go on DATES that make you CRINGE?  Have you WANTED  (or maybe you have) to tell that guy he NEEDS to change the way he dates you? Is this one going to be THE one?  WHAT is inside his … [Read More...]
DIVAS THAT PRAY – A Daily Dose of Inspiration
Do you ever feel like you're sinking because of your circumstances? You're in deep...up over your head, and feeling helpless. You're in a pit of despair and hopelessness. There's this black cloud that seems to follow you everywhere you go. Am I … [Read More...]
Usually after dropping my son off at the bus stop, I return home and go back to bed. However this morning, God had other plans. I love it when He keeps my mind awake because that means He wants to talk with me. When you have an intimate relationship … [Read More...]
This is a question that comes from Janice..."what is the Book of Psalms all about?" What a great question! Psalms is one of my most favorite books in the Bible. It's about Praise and Prayer. Most of the psalms are prayers, and most of the prayers … [Read More...]
Diva Diddlies! (News & Current Events)
Oh Divas, I feel like starting over! I'm now into Week Two of the From Couch Potato to 5k program and I haven't worked out since last Thursday. Wednesday night I started feeling sick to my stomach, just thought it was something that I ate but when I … Read More...
DIVAS IN APRONS
It is a JOY to have Robyn Webb as our special guest on Divas In Aprons! Robyn has created numerous, MOUTH-WATERING published recipes that teach people with diabetes that it is POSSIBLE to eat healthy, nutritious foods. The recipes that Robyn creates isn't just for diabetics; they are for EVERYONE that desires good, scrumptious meals! Let's welcome, once again, [...]

Once again, we have with us on Divas in Aprons, the wonderful Robyn Webb!  As stated on Robyn's website, her interest and expertise in nutrition have led to her extensive work with the American Diabetes Association (ADA). Combining culinary talents with hard scientific data, Robyn has devoted her energies to educating people with diabetes about [...]
Robyn Webb, our guest on Divas In Aprons, is an award winning cookbook author, nutritionist, and the Food Editor of Diabetes Forecast Magazine. Because of diabetes in her family, Robyn learned how important is is to eat good, nutritious foods. Robyn is an artist. Instead of paints and canvas, she uses spices, vegetables, and oil. [...]
FASHION-ISTA DIVAS

If the eyes are the windows to the soul, then the eyebrows are the door. Many don't think about how the shape, texture and thickness of their eyebrows affect the look of their entire face. With some of this Spring's stunning trends you might think twice about neglecting them. In the past, eyebrows have gone [...]

Each of us has a different shape to our face and that shape has to be taken into consideration when we buy eyeglasses. In order to look your best, compare and contrast. What Are the Shapes That Know Us Best? Here is a quick rundown of the different types of facial shapes: round, square, oblong, [...]
Divas that Garden!
There's nothing more refreshing than to see birds fluttering around on a warm Spring day. Momma birds are out teaching their young to fly and how to pick the biggest and juiciest worms. Their morning tunes are like sweet sounding angels. I just love … [Read More...]
Divas Health Journal!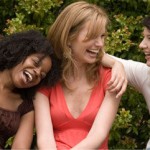 The life expectancy in and around the world is increasing each day. Here are some ways to help a person to live a long healthy life. Just think how nice it would be to live until you are eighty years old, or longer. Eating healthy: Nutrition, … [Read More...]
Divas that Review (Reviews, Rants & Giveaways!)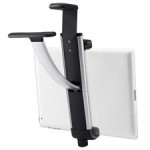 Save Space in the Kitchen Bring your tablet into the kitchen without cluttering the counter. The Kitchen Cabinet Mount helps keep your tablet in view and securely suspended on any cabinet or shelf. No Tools Needed No tools or hardware are needed … Read More About Our Reviews & Giveaways
You came, you ate, and now it's time to vote! From world-class restaurants to food trucks, and everything in between, help decide who's truly the 'best of the best' across 20 categories in the world of food in the first ever The Munchies: People's … Read More About Our Reviews & Giveaways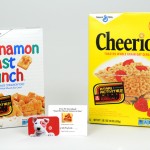 General Mills, MyBlogSpark, Target, and Atari have graced us with another great giveaway for one of our DivaTalkRadio loyal readers. The prize package containing the following will be given away: (2) Boxes of *participating Big G Cereals $10 … Read More About Our Reviews & Giveaways