I posted this on my Facebook profile a few days before my husband died and got a lot of awesome responses. I hope this will encourage you to write down 10 things that you love about your husband. If you're not married, write down 10 things that you would love about your future husband.
1. After being single for 25 years, he married a single mom with 2 little girls. He loves those girls like they are his own. Worships the ground they walk on.
2. He makes the most delicious meals and did ALL the cooking.
3. He loves to grab me and dance together while I sing. Most of the time off key.
4. He rubs my feet and legs every night so I can fall asleep.
5. He is my biggest fan and supports everything I want to accomplish, even when my dreams are a bit weird.
6. He gave me the most amazing son. We are truly blessed by The Boy!
7. He is a great protector. I always feel safe in his presence.
8. He never met a stranger and would help anyone. That's what attracted me to him.
9. He tells the best stories. What a sense of humor that man has.
10. He loves me unconditionally.
And one more as a bonus…he gives the best hugs ever!!
So there you have it…10 things that I love about my husband!! On March 19th at 3:03 a.m., my husband passed away in my arms. Before he died, I shared with him this list and I'm so glad that I did! NOW, it's YOUR turn!! List your 10 things that you love about your husband (or future husband). I cannot wait to read your responses!!
That's it for now Divas! Until next time, wear your heels well and be blessed!!!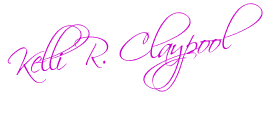 P.S. Watch this video to get a glimpse at how awesome my husband was! I sure do miss him!!
The following two tabs change content below.
As the CEO of the Business and Learning, Kelli Claypool works with business owners & Entrepreneurs to maximize their efficiency through systems and processes in order to increase their bottom line, allowing them to work fewer hours, and live their ultimate lifestyle. She is also the Host of the wildly popular DivaTalkRadio show, which features victorious women who are leaders in all areas of their lives. Kelli also speaks at Women's Conferences on a variety of topics that inspire, encourage, and uplift women of all ages. Kelli surrounds herself with friends and colleagues who have the desire to succeed in all areas of life; financially, spiritually, and physically. "There is nothing standing in your way to prosperity and abundance, but you!" says Kelli. You can connect with Kelli at the
Business and Learning
or at
Diva Talk Radio
Latest posts by Kelli Claypool (see all)