In this episode of DivaTalkRadio, I will share the 5 things I've learned about being a widow. On March 19 of this year (2015), my darling and most loving husband died in my ar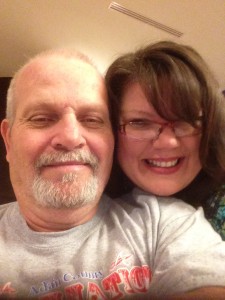 ms after battling liver cancer. While I thought I was prepared, the realization of his death put me in a total tailspin. From personally witnessing what the body goes through as it is dying, the shutting down of organs, the color changes of the skin, the smell…smell of death and dying; to feeling alone, afraid, panicking, and losing hope of growing old together. The experience was hard and continues to be hard today.
"While I thought I was prepared, the realization of his death put me in a total tailspin. ~Kelli Claypool"
Through my faith and close friends, I'm slowly walking in GRACE and learning about myself everyday. I'm learning that there are days that I feel on top of the world, then other days that I'm paralyzed and not wanting to get out of bed. However, through it all, I am a survivor.
From this episode, my desire is that you will experience HOPE in that no matter what obstacles you are facing that you, too, will become an OVERCOMER! This life can beat us down with trials, sorrows and debilitating worries. When it seems hopeless, God's messages about our future hope can deeply encourage us.
"The LORD your God is with you, he is mighty to save. He will take great delight in you, he will quiet you with his love,he will rejoice over you with singing." ~Zephaniah 3:17
Mark your calendars & be sure to join me!
WHEN: Wednesday, September 2, 2015 at 2:00 p.m. EST
WHERE: http://DivaTalkRadio.com/live
The rebroadcast of the show will be posted above after the LIVE show. My interactive chatroom will be open during the LIVE show!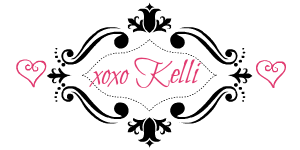 ———TWEETABLE (Click to Tweet)———

Join @kelliclaypool as she shares 5 things she's learned about being a widow on the next #DivaTalkRadio http://divatalkradio.com/?p=5860
The following two tabs change content below.
As the CEO of the Business and Learning, Kelli Claypool works with business owners & Entrepreneurs to maximize their efficiency through systems and processes in order to increase their bottom line, allowing them to work fewer hours, and live their ultimate lifestyle. She is also the Host of the wildly popular DivaTalkRadio show, which features victorious women who are leaders in all areas of their lives. Kelli also speaks at Women's Conferences on a variety of topics that inspire, encourage, and uplift women of all ages. Kelli surrounds herself with friends and colleagues who have the desire to succeed in all areas of life; financially, spiritually, and physically. "There is nothing standing in your way to prosperity and abundance, but you!" says Kelli. You can connect with Kelli at the
Business and Learning
or at
Diva Talk Radio
Latest posts by Kelli Claypool (see all)