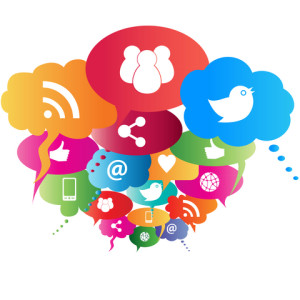 Using social media sites like, Facebook, Twitter, Pinterest, Google Plus, are a great way for you to grow your business. You have a captive audience with whom you can connect with, build relationships, and market to. If you're just getting started, here are 6 tips to think about:
1. Make a draft plan of the contents first.
Getting started without a social media plan can lead to a messy start and may not be good for your company image. So before you make your social media account available, make sure that you planned for its contents and design first.
2. Come up with an editorial calendar.
You may have plenty of things you want to share and say, but if you post all of them at the same time your audience will get confused. So make a timeline and plan which things you want to post first and which ones should follow in a chronological order.
3. Know your target market.
There are plenty of people that join social media sites. You need to focus on a group of people which are 'potential customers'. Know who they are.
4. Check for a possibly existing account with a similar name.
You do not want people to confuse you for another organization, group, or individual. You do not know how these other accounts are behaving and anything they do might have implications on your company's image. If you found out that there are already existing accounts with a similar name or a mockingly similar name, you can go to checkusernames.com to help you come up with an alternative.
5. Know how to get your online community involved.
Do you already have a clear vision of who your target market niche is? The next thing you need to figure out is how to get them involved in your online community. Learn what their likes and dislikes are. What activities are they involved in? For example, if your products are related to cosmetics and your target market are women, then perhaps some video content about makeup tricks will get them interested in joining your community.
6. Make sure that you have the resources to regularly maintain a social media account.
Yes, it is free to sign up to Facebook, Twitter, Google +, and all the other social media site, but you need to make sure that you have the resources to maintain your accounts. The last thing you want to do is have a site that looks like a ghost town with no activity. Be sure to post updates regularly. You can pre-schedule updates through services like Hootsuite so that you remain present and your audience stays interested in the things you share. Hiring a virtual assistant for a few hours a month who can help you stay current is money well spent.
So there you have it…6 tips in getting you started with social media. Be sure to check back here often for more helpful tips to make your social media management a success!
That's it for now. Until next time Divas, wear your heels well and Be Blessed!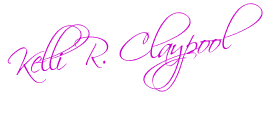 P.S. What are some tips that you can share with our audience about getting started with social media? Please use the comments section below to share! Thanks!!
The following two tabs change content below.
As the CEO of the Business and Learning, Kelli Claypool works with business owners & Entrepreneurs to maximize their efficiency through systems and processes in order to increase their bottom line, allowing them to work fewer hours, and live their ultimate lifestyle. She is also the Host of the wildly popular DivaTalkRadio show, which features victorious women who are leaders in all areas of their lives. Kelli also speaks at Women's Conferences on a variety of topics that inspire, encourage, and uplift women of all ages. Kelli surrounds herself with friends and colleagues who have the desire to succeed in all areas of life; financially, spiritually, and physically. "There is nothing standing in your way to prosperity and abundance, but you!" says Kelli. You can connect with Kelli at the
Business and Learning
or at
Diva Talk Radio
Latest posts by Kelli Claypool (see all)