Divas, we are talking about style and beauty today! Woohoo…one of my favorite topics! In her book, Quintessential Style, Author Janna Beatty, discusses "the art of illusion" when it comes to the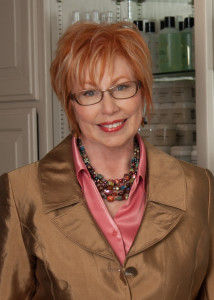 clothes we wear as well as our handbags. She says…
MOVING LINES: Did you realize the placement of your shoulder or handbag could make you look wider? For example, if you carry a large shoulder bag at hip level, it is visually extending your hipline. That's right. It actually makes you appear broader. So be strategic when choosing handbag styles. Opt for styles that allow you to lengthen or shorten your shoulder strap. Oftentimes, you can even tie a knot in the strap or double it up to shorten it.
WHAT? I've been doing it wrong ALL these years!! I certainly do not need to look wider at the hips…for real!
This is going to be a fun show! I will put Janna on the hot seat and ask her all the tough questions, like colors…what do our choice of colors say about us. The next time you send a photo, a SnapChat, or decide to meet a new friend, consider the color of what you're wearing (your clothes) is saying about it. Janna says, "it can make or break a first impression."
As time permits, I'll ask her about body shapes; shopping for the 'right fit' instead of the right size; what does 'intentional dressing' mean; and much, much more!
Divas, DO NOT miss this show. I guarantee it will be informative and tons of fun!
When: Wednesday, October 7, 2015 at 2:00 p.m. EST
Where: http://divatalkradio.com/live — invite your friends to join us. Our interactive chat room will be open during the live show to take your questions and share your comments.
That's all for now! Until next time, wear your heels well and be blessed!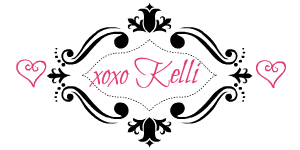 ABOUT OUR GUEST
Janna Beatty is owner of U R (YOU ARE),Waco's Makeover Center which offers individual, business, and group consultations in personal image projection through color, wardrobe, and makeup.
Because Janna believes increased communication is the result of increasing one's self-appreciation and developing one's personal style, she is committed to helping her clients maximize their personal impact through visual communication.
Janna's credentials as an image consultant are outstanding. In 1982, she was certified in color training by Judy Lewis-Crum and JoAnne Nicholson, co-founders of the internationally acclaimed Color 1 Associates. Because of outstanding performance, Janna was selected to serve on the international advisory board of Color 1, which is recognized as the first image company.
Janna has studied with numerous outstanding experts in the field of non-verbal communication, training, and facilitation. In 1993 Janna had the select privilege of joining a handful of image consultants from around the globe who attended Paris Fashion Week and was fortunate to meet with industry insiders at Chanel, YSL, Hermes, Lanvin and others. She also received training at the Lancombe Makeup institute in Paris.
Educated at the University of South Hampton, England, Muskingum University, and the London Academy of Music and Dramatic Arts, Janna's degree is in Communication. Janna previously worked as a news anchor for one country's top 100 television stations.
Janna and professional writer Sharon White are authors of Quintessential Style Cultivate and Communicate YOUR Signature Look.
You can find out more by going to her website: www.makeovers4U.com
The following two tabs change content below.
As the CEO of the Business and Learning, Kelli Claypool works with business owners & Entrepreneurs to maximize their efficiency through systems and processes in order to increase their bottom line, allowing them to work fewer hours, and live their ultimate lifestyle. She is also the Host of the wildly popular DivaTalkRadio show, which features victorious women who are leaders in all areas of their lives. Kelli also speaks at Women's Conferences on a variety of topics that inspire, encourage, and uplift women of all ages. Kelli surrounds herself with friends and colleagues who have the desire to succeed in all areas of life; financially, spiritually, and physically. "There is nothing standing in your way to prosperity and abundance, but you!" says Kelli. You can connect with Kelli at the
Business and Learning
or at
Diva Talk Radio
Latest posts by Kelli Claypool (see all)