What Diva doesn't like to be unique? Whether you wear high heels or sneakers, you have your own style, so why not customize your smartphone to represent the true you? Now you can with Moto X, Motorola's fully customizable online studio.
In step one, you choose your the color or theme of your phone. Of course I chose pink…duh!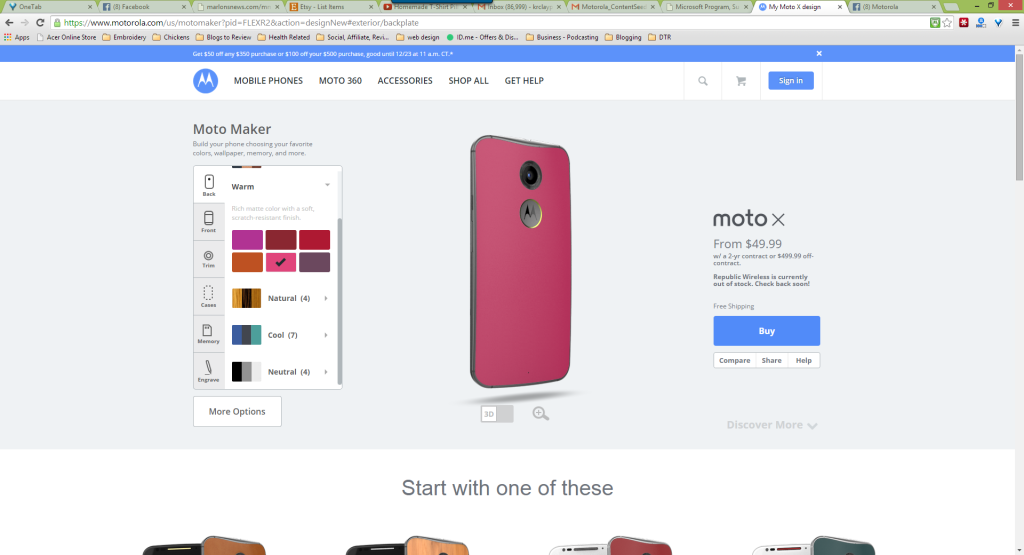 Now what color would you like for the front…black or white? It was black for me!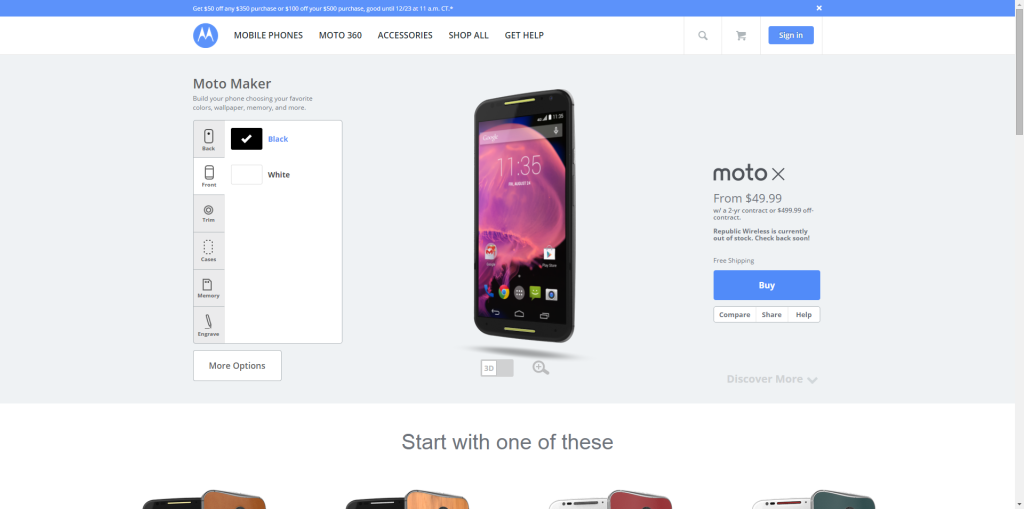 Now what color would you like for the trim? I chose silver metallic.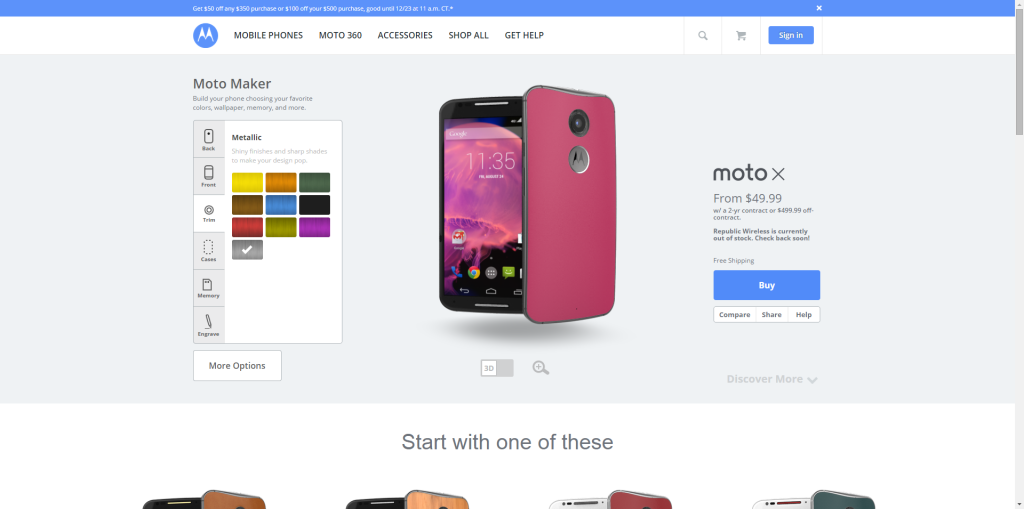 What color case (the outer part of the phone) would you like? I chose red.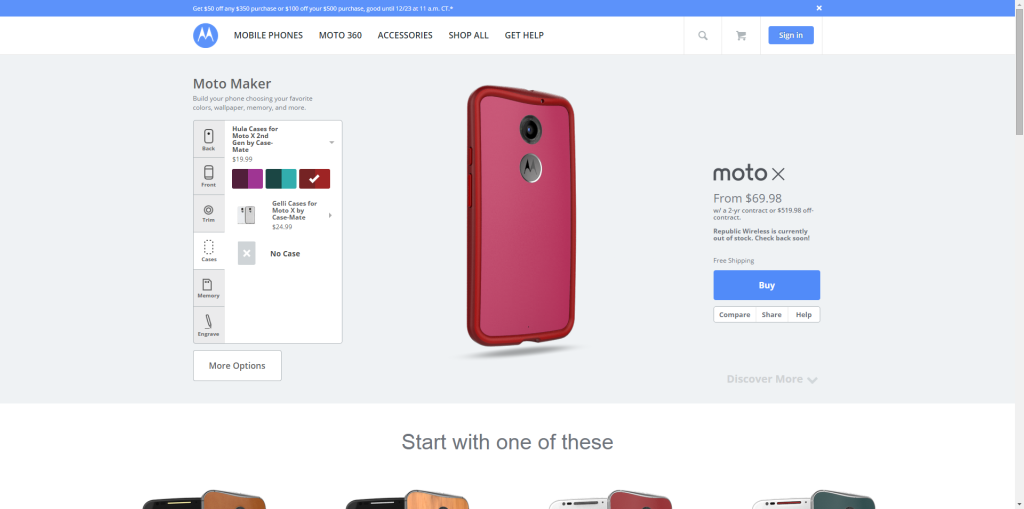 Choose how much memory you'd like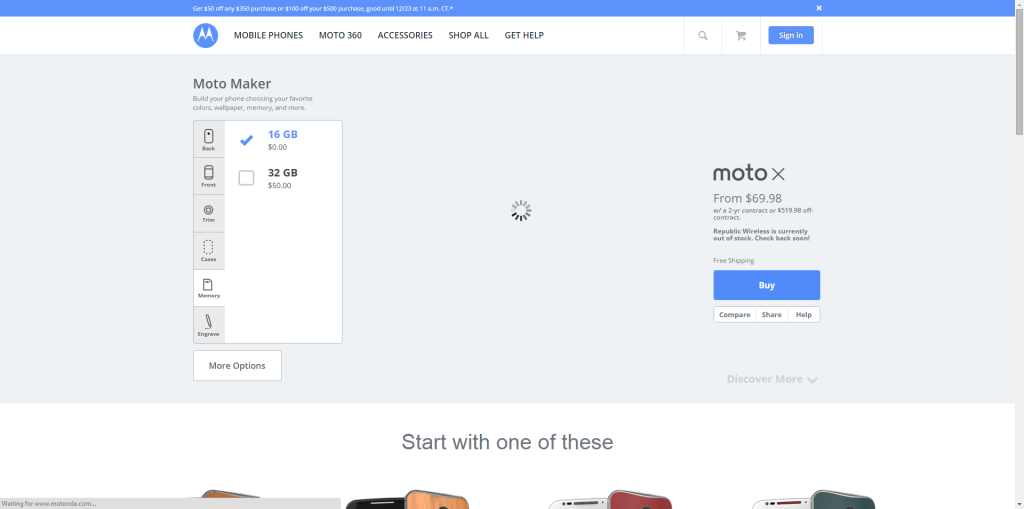 Of course I'm engraving it with the DivaTalk Network…representing the Divas!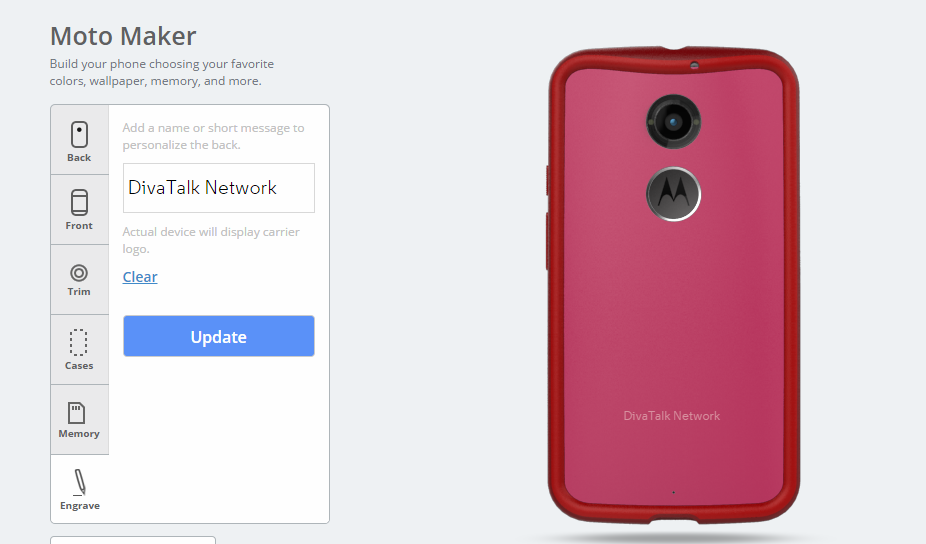 And here's the end result. I think it's Diva-licious!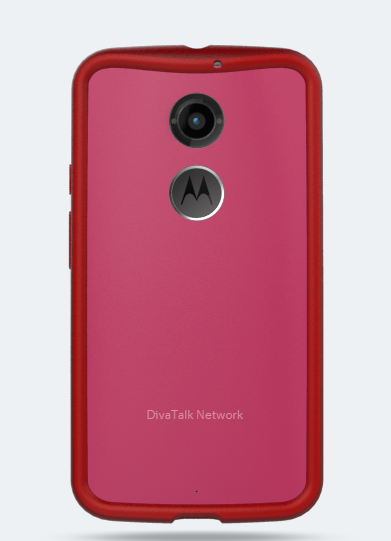 Since my son is a football superstar, I love that Moto X has a football theme phone.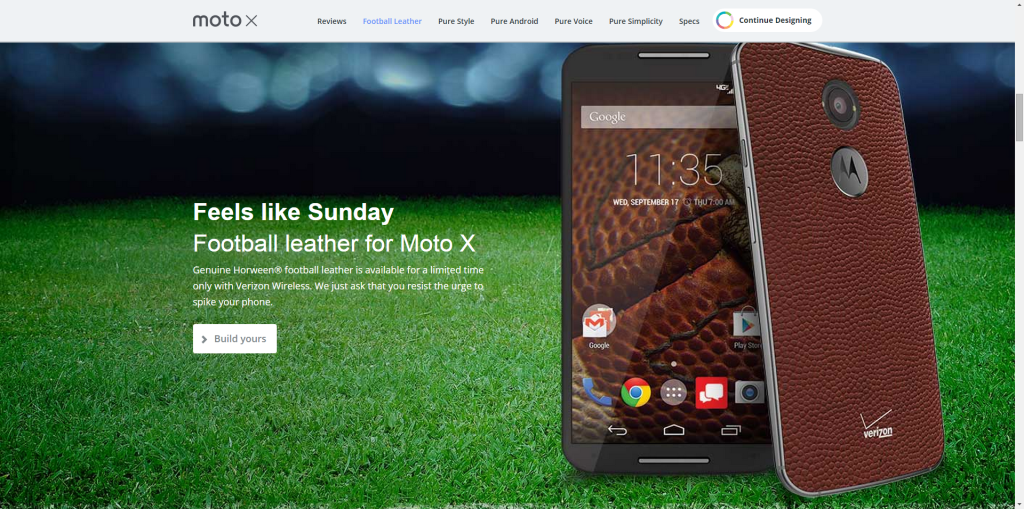 Here's the phone that I made for my son. Am I a cool mom or what?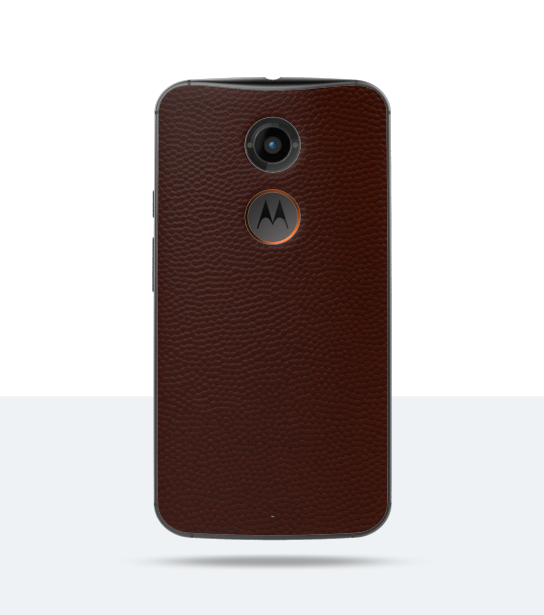 Now that you've seen how easy it is to create your own personalized smartphone, take a look at what all Moto X has to offer:
Moto X, Motorola's fully customizable smartphone, offers the ultimate in custom gifting – either for yourself or a loved one.
MotoMaker.com is the online studio where you can design your Moto X. There are thousands of ways to make Moto X unique to you or anyone on your list. You choose the colors, leather or wood and decide all the details: front, back, accents, memory storage, wallpapers, even add a name or a short message that is laser engraved on the back

Leather backs are available in Black, Cognac, Navy and Natural and are sourced from Horween

The new Moto X raises the bar in design with a perfectly-sized 5.2-inch HD display and a curved frame that fits comfortably into your hand
It lets you do more using only your voice, working with favorite apps like Facebook, Twitter, Google Play Music and Pandora. It's aware of where you are–in the car, in a meeting or going to sleep–and adjusts to your preferences accordingly.
You can even name it whatever you want and ask it questions "Wake up, Shirley… what's the weather?"
The camera makes sure you capture every can't-miss moment, even at the most dimly lit holiday / New Year's Eve parties:

The Best Shot feature takes several photos before and after you snap the picture and identifies your optimal shot.
It even knows if you've taken several pictures at a party or on vacation, and will organize them into a highlight reel with options for music and special effects

The new Moto X is everything you want in a premium smartphone without the premium price. It is available for $99 with a two-year contract and $499 without a contract. Add $25 for the wood or leather backs.
So, head on over to MotoMaker and design your own phone today. Share with me, in the comments below, what color or background you chose for your new phone.
That's all I have for you today, Divas. Until next time, wear your heels well and be abundantly blessed!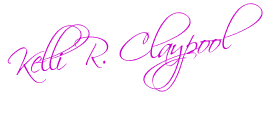 The following two tabs change content below.
As the CEO of the Business and Learning, Kelli Claypool works with business owners & Entrepreneurs to maximize their efficiency through systems and processes in order to increase their bottom line, allowing them to work fewer hours, and live their ultimate lifestyle. She is also the Host of the wildly popular DivaTalkRadio show, which features victorious women who are leaders in all areas of their lives. Kelli also speaks at Women's Conferences on a variety of topics that inspire, encourage, and uplift women of all ages. Kelli surrounds herself with friends and colleagues who have the desire to succeed in all areas of life; financially, spiritually, and physically. "There is nothing standing in your way to prosperity and abundance, but you!" says Kelli. You can connect with Kelli at the
Business and Learning
or at
Diva Talk Radio
Latest posts by Kelli Claypool (see all)