Divas, I am excited about second Fast for this year! Over on our Divas That Pray Facebook page, we've been discussing spiritual ways that you can live an EXTRAordinary life. Here on our website, we've been discussing ways to get in shape so you can live an EXTRAordinary life. The purpose of this Fast is to create a desire to have a closer walk with God. As many of you know, I do not hide my faith. I'm very vocal about my walk with Christ and how I invite God into my everyday life. He's the Director of Operations in my businesses and without Him, I know that my businesses would not be so successful.
On October 6, 2014 I will be starting a 21-day Diva Community Fast and want YOU to join it with me. You might be thinking, what is fasting? I've never done this before, what can it do for me? What can I expect from fasting?
Fasting is telling God that you want to be with Him more. You want an intimate relationship with him.
Fasting is time to focus all of your attention on Him and Him alone.
Fasting is feeding your spirit and neglecting your flesh.
Fasting is an invitation for God to do supernatural things in your life, in your family, in your relationships, in your finances.
Fasting is a voluntary way to break free from the ordinary.
Fasting is a connection between you and the Holy Spirit.
Fasting is grace.
Fasting is obedience.
Fasting is humbling yourself before God.
Fasting is an act of worship.
In Romans 12:1, Paul writes "I plead with you to give your bodies to God. Let it be a living sacrifice, holy, the kind he can accept." You see, God has good, pleasing, and perfect plans for us. He wants us to be new people with freshness of thought and alive to glorify Him. Since he wants only the best for us, we should joyfully offer ourselves as living sacrifices for Him. And one way of doing that is through fasting and prayer.
As we learn to live an EXTRAordinary life, we need to decrease ourselves so that God can increase in us. During the 21-day Diva Community Fast, we will be doing the Daniel Fast. You see, Daniel refused to eat the King's food, which went against the laws in those days. Daniel refused the Babylonian diet because it was offered as a sacrifice to idols. Daniel knew that serving idols was not pleasing to God. In Daniel 1:8, it says "Daniel proposed in his heart that he would not defile himself." Fasting is making a commitment to serving and pleasing God. As Christians, isn't that our desire?
For 21-days we will be exploring the following:
Body: In 1 Corinthians 6:19-20 it says "Haven't you yet learned that your body is the home of the Holy Spirit God gave you, and that he lives within you? Your own body does not belong to you. For God has bought you with a great price. So use every part of your body to give glory back to God, because he owns it."
What Paul is saying here is that God owns our bodies. Many say that they have the right to do whatever they want with their own bodies. Although they think this is freedom, they are really enslaved to their own desires. When we become Christians, the Holy Spirit fills our lives and lives in us. Therefore, we no longer own our bodies. If you live in a building owned by someone else, you don't violate the building rules. Since your body belongs to God, we must learn to live by His standards. And when we treat our bodies as something sacred, we realize just how much we abuse it on a daily basis.
The first 7 days of the Fast, we will be focusing on the body. We will:
Learn the foods that we should be eating. Many of us have the desire for better health, but we can't discipline ourselves to avoid junk food and other foods that are not good for our health. I'm guilty of this!
Learn to read food labels and take a close look at the all the chemicals that are placed in our foods to preserve them. These chemicals are dangerous to our bodies and must be eliminated from our daily food intake.
Learn new recipes that are delicious, nutritious, and healthy. You will find yourself craving these foods as you start to see a difference in your body.
Soul: In 1 Corinthians 6:12 it says "I can do anything I want if Christ has not said no, but some of these things aren't good for me. Even if I am allowed to do them, I'll refuse to if I think they might get such a grip on me that I can't easily stop when I want to. For instance, take the matter of eating. God has given us an appetite for food and stomachs to digest it. But that doesn't mean we should eat more than we need. Don't think of eating as important, because some day God will do away with both stomachs and food."
What this means is because we are Christians, we have freedom from sin and guilt. We have freedom to use and enjoy anything that comes from God, and we should not abuse this freedom to hurt ourselves. Drinking too much leads to alcoholism, gluttony leads to obesity. Be careful that what God has allowed you to enjoy doesn't grow into a bad habit that controls you.
The second 7 days of the Fast, we will be focusing on the soul. By day 8, you're ready to give up on the Fast. You're craving junk that you ate prior to starting the Fast. This is when you need to take charge over your cravings and stay true to your convictions. You will have accountability partners to help you through this. Once we clear away our cravings, we can get deep into what is holding us back from the abundant blessings that God has promised. Perhaps there is unforgiveness or bitterness in your heart. Maybe you're afflicted with self abuse, such as eating too much, drinking too much, smoking, taking drugs, or sexual sin. Maybe you are not a good steward of your finances and are spend happy. Whatever it is, we are going to get to the bottom of it so that you can have freedom.
Spirit: In 1 Timothy 4:7-10 it says "Don't waste time arguing over foolish ideas and silly myths and legends. Spend your time and energy in the exercise of keeping spiritually fit. Bodily exercise is all right, but spiritual exercise is much more important and is tonic for all that you do. So exercise yourself spiritually and practice being a better Christian, because that will help you not only now in this life, but in the next life too. This is the truth and everyone should accept it."
Are you in shape physically and spiritually? In our society, much emphasis is placed on physical fitness, but Paul declared that spiritual health is even more important than physical health. We must develop our faith through using the abilities God has given us.
The third 7 days of the Fast, we will be focusing on our spirit. This is where the rubber meets the road and we start understanding what it means to live an EXTRAordinary life that is pleasing to God. We will:
Learn that we cannot separate our spiritual life from the rest of our life.
Learn how to truly live for God and have an intimate relationship with Him.
Learn the differences between becoming perfect and becoming holy.
Learn how to make the right choices.
When God is our first priority, He can use us to help others. Yes! That is great news! As we journey through the rest of 2013 seeking ways that we can live an EXTRAordinary lifestyle, let's join together in this 21-day Fast and discover the rewards of putting God first in our lives.
Will you join me for this 21-Day Diva Community Fast?
When you sign up, you will immediately receive a Food List of things that you can nourish your body with during the 21-day Diva Community Fast. The cost is only $17.
On a personal note, I'd love nothing more than for you to join me on the 21-Day Diva Community Fast. You were given God ordained gifts and I believe YOUR gifts will be revealed and magnified during this Fast. It is time for you to shine and prosper in your business, in your family, and in your community!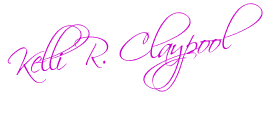 Q: Why are you charging for this Fast?
A: I want you to have skin in the game. It's a proven fact that if you have spent money on something, you will appreciate it and value it more. What I mean by this is, Fasting is hard. You get hungry. You crave things. BUT, when we set aside our own wants and learn to depend upon God to fill us up spiritually, that's when we see real breakthroughs. By pouring into your own life, you will receive incredible rewards.
Q: Is the Daniel Fast actually a diet?
A: No! There is a huge distinction between the Daniel Fast and dieting. You see the Daniel Fast is about an intimate spiritual connection with God. While the food guidelines are similar to a vegan diet, the purpose is always spiritual. To learn more about the Daniel Fast, click here.
Q: Will you be available if I have questions or need support?
A: YES! There will be a private Facebook Group Page for you to get your questions answered and to get the support you need. You will be surrounded by others going through the 21-day Diva Community Fast who will be able to encourage you, pray with you, and inspire you to keep moving forward.
Q: What if I fail and eat something that I shouldn't eat?
A: Pick yourself up, dust yourself off, and keep going! Be honest with yourself as to why you failed in the first place and then allow us to encourage you within the Facebook Group Page. YOU CAN DO THIS! I believe in YOU!!
Q: Is this Fast just for women (Divas)?
A: No way! Divos (men) are welcomed and encouraged to join.
The following two tabs change content below.
As the CEO of the Business and Learning, Kelli Claypool works with business owners & Entrepreneurs to maximize their efficiency through systems and processes in order to increase their bottom line, allowing them to work fewer hours, and live their ultimate lifestyle. She is also the Host of the wildly popular DivaTalkRadio show, which features victorious women who are leaders in all areas of their lives. Kelli also speaks at Women's Conferences on a variety of topics that inspire, encourage, and uplift women of all ages. Kelli surrounds herself with friends and colleagues who have the desire to succeed in all areas of life; financially, spiritually, and physically. "There is nothing standing in your way to prosperity and abundance, but you!" says Kelli. You can connect with Kelli at the
Business and Learning
or at
Diva Talk Radio
Latest posts by Kelli Claypool (see all)