Ready to Unleash the Power of Facebook Marketing for Your Business?
I'll Walk You Through Everything You Need…
Absolutely Free
From understanding the benefits of marketing on Facebook, the downside of using it…and all the way to how to market on Facebook, I've personally got you covered. Take just 3 minutes to read this page to find out how…
If you're an online entrepreneur, you probably already know the power of social media marketing. According to Facebook, worldwide, there are over 1.28 billion monthly active Facebook users. If you're not using Facebook to reach those people, you could be losing a LOT of money.
Other great things to consider about social media marketing:
It's a low to no-cost marketing strategy with impressive conversion rates.
An active, tightly focused Facebook following is a real asset that can boost your income drastically.
It's a way to connect with your customers and prospects in real time.
802 million people log onto Facebook daily. Connect with even a small percentage of those people and you can generate a huge following.
Of course, if you haven't started using Facebook, you might be overwhelmed by all the steps involved, but I've got great news. It's really quite simple once you have all the pieces of the puzzle and that's what I'm here to help you with.
And if you've already started, but aren't getting the results you were hoping for, keep reading to see how you can change that right now.
Now before you dismiss Facebook marketing as less important than more "old school" methods, please keep in mind that…
Email Marketing Is NOT Enough
Many people think they can skip social media and other types of marketing and just use email, but it's simply not true. When you rely solely on email, you are missing out on many ways to connect with your followers. With email, it's hard to really get to know your audience and for them to get to know you. You have to work twice as hard to make the same connection you can when you talk with your audience in real time in an active community like social media sites.
So let's put our focus on getting you more results from your Facebook marketing instead…
For The Next 30 Days, I'll Make Sure You Know Exactly What You Need to Do
If you're ready to make Facebook work for you, I'll walk you through:
Understanding what Facebook marketing is all about.
The benefits of using Facebook to market your business.
The downside of using Facebook for marketing.
Different ways to market with Facebook
Tips for successful Facebook Marketing
How to create a successful Facebook page.
Creating Facebook contests and ideas for different contests
…and plenty more. If it's going to increase your chance of email marketing success, I'll cover it.
Facebook marketing is a strategy every success online business needs to employ in their business. Don't stall on this any longer. Just enter your first name and email address above and I'll deliver your first lesson right away.
Here's to Your Facebook Marketing Success,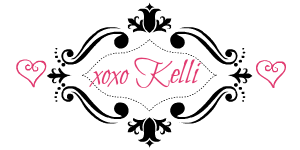 P.S. Remember 802 billion people use Facebook daily. You don't want to miss out on cashing in on this.
P.P.S. 42% of businesses are already using Facebook to market their products and services, showing it's a good way to reach your target audience.
The following two tabs change content below.
As the CEO of the Business and Learning, Kelli Claypool works with business owners & Entrepreneurs to maximize their efficiency through systems and processes in order to increase their bottom line, allowing them to work fewer hours, and live their ultimate lifestyle. She is also the Host of the wildly popular DivaTalkRadio show, which features victorious women who are leaders in all areas of their lives. Kelli also speaks at Women's Conferences on a variety of topics that inspire, encourage, and uplift women of all ages. Kelli surrounds herself with friends and colleagues who have the desire to succeed in all areas of life; financially, spiritually, and physically. "There is nothing standing in your way to prosperity and abundance, but you!" says Kelli. You can connect with Kelli at the
Business and Learning
or at
Diva Talk Radio
Latest posts by Kelli Claypool (see all)