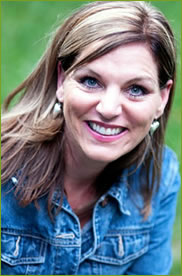 Cancer is such an ugly word, yet it affects millions of homes everyday, including mine. Caring for a spouse with Stage 4 liver cancer, I never know what each day has in store for me. Watching my husband's body whittle away from this awful disease, I remind myself that God is faithful. He's my strong tower during the times that I am weak. Matthew 17:20 says "for if you had faith even as small as a tiny mustard seed you could say to this mountain, 'move', and it would go far away. Nothing would be impossible." What Jesus is saying here is, if you are facing a problem that seems as big and immovable as a mountain, turn your eyes from the mountain and focus on Him.
Matthew 21:21 says "truly, if you have faith, and don't doubt, you can do things like this and much more. You can even say to this Mount of Olives, 'move over into the ocean' and it will! Mark 11:22-24 says "If you only have faith in God—this is the absolute truth—you can say to this Mount of Olives, 'Rise up and fall into the Mediterranean,' and your command will be obeyed. All that's required is that you really believe and have no doubt! Listen to me! You can pray for anything, and if you believe, you have it; it's yours!"
Three scriptures that talk about faith, moving mountains (obstacles like cancer), and believing.
Our special guest for this episode of DivaTalkRadio, Charlotte Cole, believed that God was in control when she was diagnosed with cancer in July of 2011. Rather than resisting, she had faith and embraced the journey that God had planned for her. Having walked through some of life's biggest trials like a life touched by addiction, fighting stage 3 rectal cancer while raising 4 sons, and learning how to commit her heart to the Lord in the trials and tribulations that surface in marriage, Charlotte takes the lessons she has learned and creatively presents how women can thrive through biblical living today.
Along with great blessings, Charlotte has faced numerous dark valleys since she has known Christ personally. The hope she found through God's faithfully kept promises is available to all. Charlotte's passion is to communicate that life giving message as clearly, creatively and widespread as she can. Her desire is to be used by God to refresh her audiences with the assurance that nothing can separate God's children from His love and that all are invited to be called children of God, no matter what! Charlotte is perpetually studying creative ways to deliver the relevant messages of God to women looking for refreshing perspectives for age-old truths in a powerful way.
I know without a shadow of doubt that this episode of DivaTalkRadio will inspire you…empower you…ignite a fire within you. Plan to join me during the LIVE show.
When: Wednesday, February 18, 2015 at 2:00 p.m. EST
Where: DivaTalkRadio Studios (http://divatalkradio.com/live)
Mark your calendars and I'll see YOU at the show!!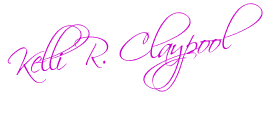 About Charlotte Cole: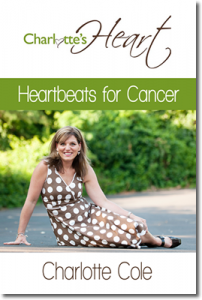 Charlotte Cole is a writer and speaker whose passion is to draw all women towards the transforming power of God's unconditional love. Infusing the Word of God into the world we live in, Charlotte desires to see women set free from the bondage of lies, unmet expectations and lost dreams. In 2007 Charlotte founded Charlotte's Heart, a speaking and writing ministry that reaches women worldwide with messages of hope, personal value and practical solutions for parenting, marriage, self-worth and closeness with God.
Born and raised in Austin, Texas Charlotte married a Jersey boy and now lives with her husband Tom and the transitional landscape of her growing children and pets in Annapolis, Maryland.
The following two tabs change content below.
As the CEO of the Business and Learning, Kelli Claypool works with business owners & Entrepreneurs to maximize their efficiency through systems and processes in order to increase their bottom line, allowing them to work fewer hours, and live their ultimate lifestyle. She is also the Host of the wildly popular DivaTalkRadio show, which features victorious women who are leaders in all areas of their lives. Kelli also speaks at Women's Conferences on a variety of topics that inspire, encourage, and uplift women of all ages. Kelli surrounds herself with friends and colleagues who have the desire to succeed in all areas of life; financially, spiritually, and physically. "There is nothing standing in your way to prosperity and abundance, but you!" says Kelli. You can connect with Kelli at the
Business and Learning
or at
Diva Talk Radio
Latest posts by Kelli Claypool (see all)