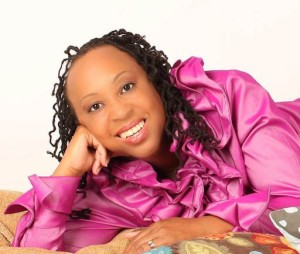 Honey, this ROOM just doesn't LOOK like me! I want COLOR! I want PIZZAZ!  I want LIGHTS! I want BEAUTY! I want WARMTH!
How many times have we STOOD in the middle of our living room, kitchen, bathroom or bedroom and wanted to CHANGE SOMETHING!   Maybe if we paint the room, everything will be perfect. If we do this or if we do that. But, somehow, things aren't quite right.
DIVATALKRADIO wants to INTRODUCE you to the women that can make your DECORATING DREAMS come true!  SHERRY BURTON WAYS, of Kreative Ways & Solutions, LCC, located in Washington, D.C., is an INTERIOR DESIGN SPECIALIST for high end residential and commercial clients. She takes a "holistic" approach to her designs and helps people understand themselves a little better by looking at the spaces they occupy and the colors they have chosen.
Sherry, author of Feel Good Spaces: A Guide to Decorating Your Home For Body, Mind, and Spirit states on her website:
We seldom think of our homes or offices as an extension of our lives. Your space is a reflection of you: your tastes, your style, your memories, your goals, your health and wellbeing.  By becoming conscious of and working with your surroundings, you can create an environment that works in alignment with your personal and professional objectives. Another words, your interior is a catalyst for the change you are seeking.  The path to transforming your life through your environment is not about creating a space that looks like Architectural Digest Magazine or a home that is so uncomfortable that friends and family are afraid to sit on the furniture. It is purely setting an intention to create a "feel good" home environment.
You DO NOT want to miss this show. As always, Kelli brings the most amazing guests to DivaTalkRadio. Be sure to share this information with your friends so they can be inspired, empowered and encouraged, too. Here's the information for the LIVE show:
When: Wednesday, June 19, 2013 at 2:00 p.m. EST
Where: http://DivaTalkRadio.com/live
Our Interactive Chat Room will be open during the LIVE show to take your questions and comments. Please join us!!
ABOUT SHERRY BURTON WAYS:
In 2004, Sherry started her business Kreative Ways & Solutions, LLC, a firm dedicated to helping people create customized living and working spaces that overcome decorating challenges and evoke a feeling of well being. As the Principal and CEO of Kreative Ways & Solutions, LLC Sherry is a Certified Feng Shui Redesigner, Certified Interior Environment Coach, Interior Color Therapist and Wholistic Interior Designer who designs soul satisfying spaces.
To purchase of copy of Sherry Burton Ways book, please check on the Amazon link below.
The following two tabs change content below.
As the CEO of the Business and Learning, Kelli Claypool works with business owners & Entrepreneurs to maximize their efficiency through systems and processes in order to increase their bottom line, allowing them to work fewer hours, and live their ultimate lifestyle. She is also the Host of the wildly popular DivaTalkRadio show, which features victorious women who are leaders in all areas of their lives. Kelli also speaks at Women's Conferences on a variety of topics that inspire, encourage, and uplift women of all ages. Kelli surrounds herself with friends and colleagues who have the desire to succeed in all areas of life; financially, spiritually, and physically. "There is nothing standing in your way to prosperity and abundance, but you!" says Kelli. You can connect with Kelli at the
Business and Learning
or at
Diva Talk Radio
Latest posts by Kelli Claypool (see all)