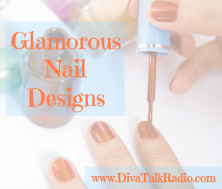 There are colors for eyes, lips and cheeks, but what about nails? You can accessorize your look for day, evening, work or social hour – right down to your fingers and toes. Here are some ideas for you beyond the ordinary. Are you game?
At one time we were happy with simple clear polish, but no more. A simple covering to accentuate the natural look was elegant and proper. Colors like bright red were seen as racy and risqué by the establishment. Nowadays, red is elegant and tame.
Are you looking for a new way to heighten your look this fall? Depending on your tastes, there is something for everyone.
Glamorous Nail Designs
Nail art is all the rage these days. Why apply one coat when you can create a masterpiece on this small canvas?
Reverse French manicure

– This is also referred to as "reverse-jacket." Instead of placing the lighter color on the nail tip, it is used on the half moon at the bottom of the nail bed. Use complementary colors or different shades of the same one.

Fanciful French manicure

– Instead of using the customary white tips, you can apply nail appliqués to the tip. Choose from lace, tulle or metallic toppers. Apply with fabric glue.

Jewels

– It's okay to accent your favorite polish color. Add jewels in many colors to your nail tips. It adds a bit of glitz to your evening outfit.

Tips

– These get more extravagant each year. If you are the type of gal that likes to accessorize her nails with each look, then nail tips will work well for you. Switch out tips as often as you like. Choose from jewels to colorful designs. You can also pick your shapes. Go for long pointed nails or short rounded ones or somewhere in the middle of the road. It is less stressful than applying and reapplying nail polish every week.

Pantry manicure

– Food is the design of the day. Some nail designers are using seeds and seasonings to spice up their art. Depending on the color of the seasoning, match your nail color. After applying, roll your nails in the spice of choice. Some that have been used include sesame seeds, barbeque spice and salt and pepper. Try any spice you like to dazzle your friends.

Nail stamps

– This is a new Asian trend that is taking hold. Nail stamps are created in different styles and rolled across each nail to apply to the polish. It cuts down on application time, and the design on each finger is exactly the same with no variation.

Freestyle art

– Want to add Hello Kitty to your look? Nail artists can apply it to each nail as you like. Choose polka dots, stripes, glitter or a sunset to your look.
Nail trends have come a long way from simple red polish. What nail designs will you try this year? Tell us in the comments.
Here are a few other articles we think you'll like:
That's it for now. Until next time Divas, wear your heels well and Be Blessed!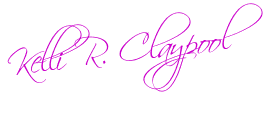 P.S. Would you mind sharing this post with your friends? Please click on the social sharing buttons below. Thanks so much!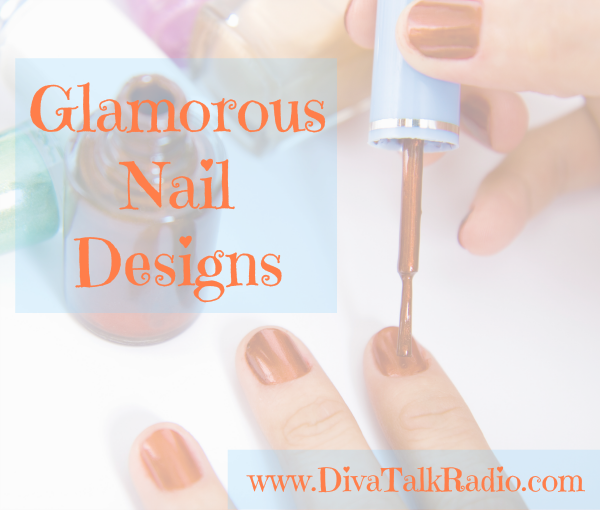 The following two tabs change content below.
As the CEO of the Business and Learning, Kelli Claypool works with business owners & Entrepreneurs to maximize their efficiency through systems and processes in order to increase their bottom line, allowing them to work fewer hours, and live their ultimate lifestyle. She is also the Host of the wildly popular DivaTalkRadio show, which features victorious women who are leaders in all areas of their lives. Kelli also speaks at Women's Conferences on a variety of topics that inspire, encourage, and uplift women of all ages. Kelli surrounds herself with friends and colleagues who have the desire to succeed in all areas of life; financially, spiritually, and physically. "There is nothing standing in your way to prosperity and abundance, but you!" says Kelli. You can connect with Kelli at the
Business and Learning
or at
Diva Talk Radio
Latest posts by Kelli Claypool (see all)