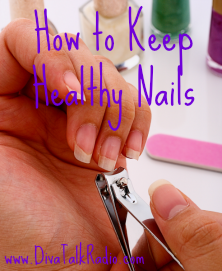 You do an awful lot to your nails. And, they have a lot to say, in turn, about your health. If you want to maintain healthy nails on your fingers and toes, here are a few ideas on how to care for them properly.
Some people polish their nails to keep them covered up. Why? Because their natural ones don't look so hot. Whether you like color or not, always begin with the healthiest fingernails (and toenails) that you can. Here are some healthy tips for nails.
What Not to Do for Your Nails
Let's begin here. If you have developed bad habits over the years, knowing what they are is the first step to breaking them.
Don't bite your nails

– It may calm your nerves, but will damage the delicate tissue. Tearing with your teeth can hurt the cuticles, split the nail and lead to infection in the nail beds.

Stop using your nail as a can opener

– If you don't have a tool handy, WHY NOT use your fingernails? Unbeknownst to the naked eye, you could be inflicting more damage than you know in this way. Avoid the urge to poke things, twist nail heads, pick or pry your way through if you want to prevent damage.

Don't pull or bite

– Got hangnails? We all do from time to time. Instead of pulling them off or worse–biting them, use nail scissors. Pulling can remove fresh, healthy tissue as well as the dead bits.

Ignore changes in them

– Most of us use our hands every day. Take a moment to notice any differences to your actual nail or the nail beds underneath: streaks in the nail, spots on the nail, thickening, and discolorations, bleeding or swelling.
Are you guilty of any of these behaviors? It's not too late to reverse the damage and sport stunningly beautiful and healthy nails.
Caring for Your Nails the Correct Way
Whether it be fingers or toes, nails are important. With a few routine changes, you can keep them looking and feeling their best.
Moisturize your nails

– This is quite helpful if you work in a profession where you wash your hands a lot during the day. Use a moisturizing lotion or baby oil after a bath. Pay particular attention to your cuticles. If you have a problem holding in moisture, wear gloves and socks to bed after applying lotion.

Dry your nails as often as possible

– Bacteria and other germs love warm places to grow. Removing all signs of wetness can keep them at bay.

Trim the right way

– Soften nails with warm water and soap first. Then, file them in one direction so as not to cause stress. Move straight across and then round the edges gently.
Begin with a proper canvas for your polish colors. Maintain healthy nails on your fingers and toes. And here's more reading on healthy tips for nails:
That's it for now. Until next time Divas, wear your heels well and Be Blessed!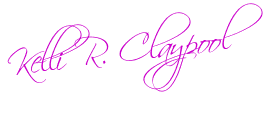 P.S. Would you mind sharing this post with your friends? Please click on the social sharing buttons below. Thanks so much!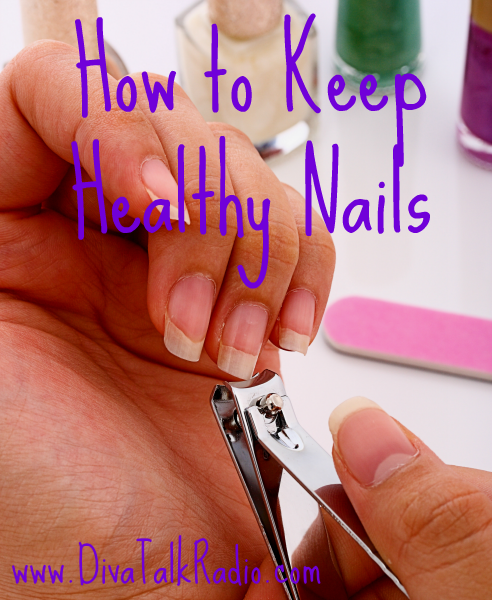 The following two tabs change content below.
As the CEO of the Business and Learning, Kelli Claypool works with business owners & Entrepreneurs to maximize their efficiency through systems and processes in order to increase their bottom line, allowing them to work fewer hours, and live their ultimate lifestyle. She is also the Host of the wildly popular DivaTalkRadio show, which features victorious women who are leaders in all areas of their lives. Kelli also speaks at Women's Conferences on a variety of topics that inspire, encourage, and uplift women of all ages. Kelli surrounds herself with friends and colleagues who have the desire to succeed in all areas of life; financially, spiritually, and physically. "There is nothing standing in your way to prosperity and abundance, but you!" says Kelli. You can connect with Kelli at the
Business and Learning
or at
Diva Talk Radio
Latest posts by Kelli Claypool (see all)