Today I woke up joyful and ready to conquer the day. By all rights, I could be sad since tomorrow is my husband's funeral. People would understand if I wept and wailed, but I woke up with Psalms 30 in my mind. Joy comes in the morning! And joy comes in the MOURNING!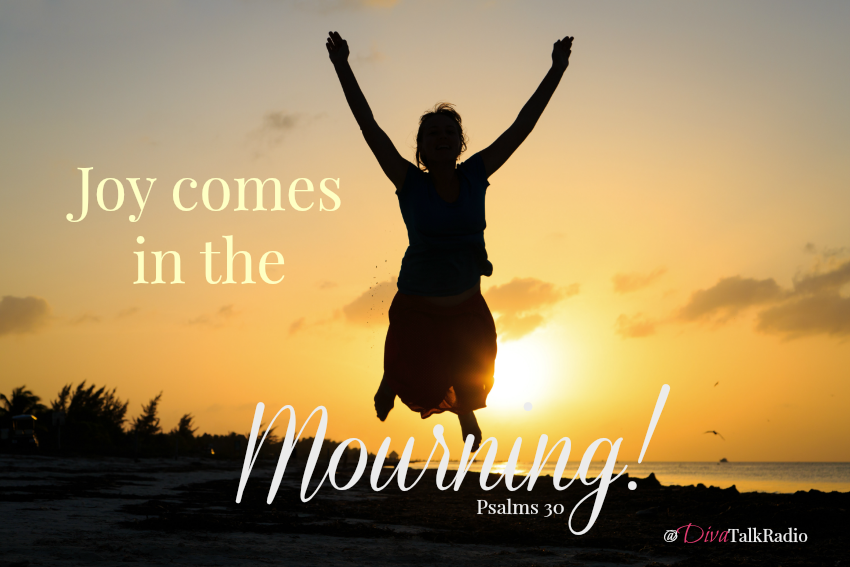 Psalms 30 says,
1
I will exalt you, LORD, for you lifted me out of the depths and did not let my enemies gloat over me.
2 LORD my God, I called to you for help, and you healed me.
3
You, LORD, brought me up from the realm of the dead; you spared me from going down to the pit.
4
Sing the praises of the LORD, you his faithful people; praise his holy name.
5 For his anger lasts only a moment, but his favor lasts a lifetime; weeping may remain for a night, but rejoicing comes in the morning.
6
When I felt secure, I said, "I will never be shaken."
7
LORD, when you favored me, you made my royal mountain stand firm; but when you hid your face, I was dismayed.
8
To you, LORD, I called; to the Lord I cried for mercy:
9
"What is gained if I am silenced, if I go down to the pit? Will the dust praise you? Will it proclaim your faithfulness?
10
Hear, LORD, and be merciful to me; LORD, be my help."
11 You turned my wailing into dancing; you removed my sackcloth and clothed me with joy,
12 that my heart may sing your praises and not be silent. LORD my God, I will praise you forever.
You see, I miss my husband terribly. I would give anything for him to still be by my side. However, it was God's will to heal my husband in heaven. I rejoice that my husband is healed. He's no longer in pain. He's no longer suffering. Cancer no longer has a stronghold on him. How can I not be happy about that? So you see, there IS joy in the mourning!
Divas, my prayer for you is that you too will find JOY…unspeakable joy! Supernatural joy! Whether you are on high on the mountaintop or low in the valley of life, there is joy! I encourage you to remain faithful and to stay on course. The world needs YOU!!
Until next time, wear your heels well and know that I love you!!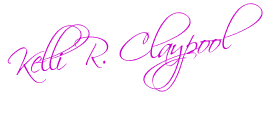 The following two tabs change content below.
As the CEO of the Business and Learning, Kelli Claypool works with business owners & Entrepreneurs to maximize their efficiency through systems and processes in order to increase their bottom line, allowing them to work fewer hours, and live their ultimate lifestyle. She is also the Host of the wildly popular DivaTalkRadio show, which features victorious women who are leaders in all areas of their lives. Kelli also speaks at Women's Conferences on a variety of topics that inspire, encourage, and uplift women of all ages. Kelli surrounds herself with friends and colleagues who have the desire to succeed in all areas of life; financially, spiritually, and physically. "There is nothing standing in your way to prosperity and abundance, but you!" says Kelli. You can connect with Kelli at the
Business and Learning
or at
Diva Talk Radio
Latest posts by Kelli Claypool (see all)