So Divas, have you thought about going back to school and getting a college education? I think about it all the time! Now that my youngest child has moved away to college, I have plenty of time to devote to furthering my education and it's definitely something that I'm considering. One of the things that interests me is taking online college courses. In this episode of DivaTalkRadio, I will be talking with Jacqueline Myers about that very subject…online college courses. If this peaks your interest, listen in as we plan to talk about the pros and cons of online college courses.
As always, our online chat room will be open during the live show for you to ask questions, share your ah-ha moments, or simply acknowledge what we're discussing.
Invite your friends to join us!
When: Wednesday, September 30, 2015 at 2:00 p.m. EST
Where: Click here to join us in our DivaTalkRadio Studios
Come prepared and I'll see YOU on the show!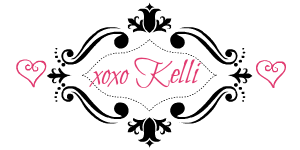 ABOUT OUR GUEST:
Jacqueline Myers has been improving writing skills since the 1990's and is still hard at work, struggling to put an end to comma splices and stamp out accidental plagiarism. She is an online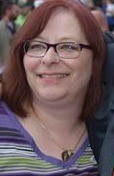 college English professor and a freelance writer & editor, as well as the owner & writing expert at Nitty-Gritty English, a site dedicated to providing academic writing tips to the reluctant college writer.
She has been teaching online college courses since 2010 and has recently been an online college student herself, returning to earn a Master's in English 15 years after completing her undergraduate work. The issues discussed in between the virtual pages of her first book, Your Online College Course Survival Guide, are ones that she sees over and over again, every semester. Bright, well-meaning students buy into the myth that online classes are easy and forgo their basic understanding of what skills are necessary for educational success.
During her time working in academia, she has had many conversations with peers and colleagues in all different disciplines on these issues, and knows that what she has experienced has not occurred in a bubble—these problems are universal. She wrote Your Online College Course Survival Guide to make the learning curve less steep for others who are entering the world of online education. Have questions about online learning or college writing? She's all about answering them! Contact her at jsm@nittygrittyenglish or post questions on the Online College Course Survival Guide Facebook page.
The following two tabs change content below.
As the CEO of the Business and Learning, Kelli Claypool works with business owners & Entrepreneurs to maximize their efficiency through systems and processes in order to increase their bottom line, allowing them to work fewer hours, and live their ultimate lifestyle. She is also the Host of the wildly popular DivaTalkRadio show, which features victorious women who are leaders in all areas of their lives. Kelli also speaks at Women's Conferences on a variety of topics that inspire, encourage, and uplift women of all ages. Kelli surrounds herself with friends and colleagues who have the desire to succeed in all areas of life; financially, spiritually, and physically. "There is nothing standing in your way to prosperity and abundance, but you!" says Kelli. You can connect with Kelli at the
Business and Learning
or at
Diva Talk Radio
Latest posts by Kelli Claypool (see all)