DivaTalkRadio at its core is to encourage and empower women to live the life of their dreams. Live full on and without limits. God created us for greatness and because of that greatness we have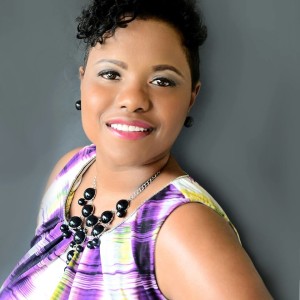 the power and privilege to make a hug impact in our families, our communities, and throughout the world. When we live 'on purpose', lives are changed!
During this show, our amazing Host, Kelli Claypool, will be talking with Guest Pamela Smith about living life on purpose. How to be a Purpose Driven Diva and make a difference in those around us. When we give from our core…a place of purity, that's when we allow God to step in and lives are changed.
Be sure to mark you calendar to join Kelli on this refreshing episode of DivaTalkRadio. Invite your friends too!
About Our Guest:
Pamela D. Smith is a wife, mother, speaker, author, mentor, and Spiritual teacher. She is passionate about personal development and living life with purpose and power.
As a Spiritual teacher and motivational speaker, Pamela speaks at conferences, church programs, bible studies, and women empowerment events. She helps women experience spiritual breakthroughs so that they can live everyday Encouraged, Equipped, and Empowered. As an author, Pamela self-published an inspirational devotional titled E3: Encouraged, Equipped, Empowered. This devotional became a #1 best-seller in Philosophy & Spiritual Growth and #3 best-seller in Ethics & Morality. Pamela is currently working on another women's empowerment book. As a businesswoman, Pamela has created a Signature Spiritual mentorship program; Life, Love, Liberty spiritual life coaching package; as well as her first t-shirt design. Pamela is the Founder of PDS Outreach.
Pamela's first ministry is within her home. She is married to Randall Smith, Sr. and is the mother of three boys.
The following two tabs change content below.
As the CEO of the Business and Learning, Kelli Claypool works with business owners & Entrepreneurs to maximize their efficiency through systems and processes in order to increase their bottom line, allowing them to work fewer hours, and live their ultimate lifestyle. She is also the Host of the wildly popular DivaTalkRadio show, which features victorious women who are leaders in all areas of their lives. Kelli also speaks at Women's Conferences on a variety of topics that inspire, encourage, and uplift women of all ages. Kelli surrounds herself with friends and colleagues who have the desire to succeed in all areas of life; financially, spiritually, and physically. "There is nothing standing in your way to prosperity and abundance, but you!" says Kelli. You can connect with Kelli at the
Business and Learning
or at
Diva Talk Radio
Latest posts by Kelli Claypool (see all)