God designed each human being with unique talents, gifts, and abilities that are meant to be developed for His glory. An undeveloped talent is like a fertilized field that never grows, a muscle that withers from atrophy, or a promise unfulfilled. An undeveloped talent is a waste.
What is Michelangelo never studied his craft? There would be no breathtaking mural on the ceiling of the Sistine Chapel and no masterpiece like David. While you may not believe you have what it takes to craft a Michelangelo masterpiece, God has endowed YOU with talents and skills. Determine to practice and refine your talents and abilities to align with your God given purpose.
Let all the skilled craftsmen among you come and make everything the Lord has commanded. Exodus 35:10
Divas, I encourage you today to take the talents that to the next level…fire it up a notch, and just see how God uses it for His glory! You are amazing my Diva sisters!
xoxoxo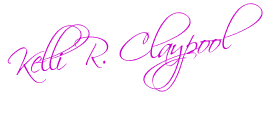 The following two tabs change content below.
As the CEO of the Business and Learning, Kelli Claypool works with business owners & Entrepreneurs to maximize their efficiency through systems and processes in order to increase their bottom line, allowing them to work fewer hours, and live their ultimate lifestyle. She is also the Host of the wildly popular DivaTalkRadio show, which features victorious women who are leaders in all areas of their lives. Kelli also speaks at Women's Conferences on a variety of topics that inspire, encourage, and uplift women of all ages. Kelli surrounds herself with friends and colleagues who have the desire to succeed in all areas of life; financially, spiritually, and physically. "There is nothing standing in your way to prosperity and abundance, but you!" says Kelli. You can connect with Kelli at the
Business and Learning
or at
Diva Talk Radio
Latest posts by Kelli Claypool (see all)