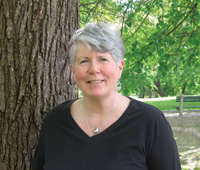 We are pleased to have Author Patricia Harman back with us on DivaTalkRadio. Her last appearance was 4 years ago, almost to the day, and she returns to discuss the power of optimism and love to overcome the most trying circumstances and times. For many years, Patricia (Patsy) worked as a midwife, delivering babies and caring for women across the US and in rural communes. Her story is encouraging, empowering, and exciting.
Patsy has published in The Journal of Midwifery & Women's Health and The Journal of Sigma Theta Tau for Nursing Scholarship as well as alternative publications. She is a regular presenter at national midwifery conferences and her first novel, The Midwife of Hope River was awarded book of the year by the American College of Nurse Midwives in 2014. Patsy lives and works with her husband, Dr. Thomas Harman (OB/GYN), in Morgantown, West Virginia at their clinic, Partners in Women's Health Care. Though she no longer attends births, she provides care for women in early pregnancy and through-out the life span. She brings to this work the same dedication and compassion she brought to obstetrics.
About her latest book: The Reluctant Midwife
The Great Depression has hit West Virginia hard. Men are out of work; women struggle to feed hungry children. Luckily, Nurse Becky Myers has returned to care for them. While she can handle most situations, Becky is still uneasy helping women deliver their babies. For these mothers-to-be, she relies on an experienced midwife, her dear friend Patience Murphy. Though she is happy to be back in Hope River, time and experience have tempered Becky's cheerfulness-as tragedy has destroyed the vibrant spirit of her former employer Dr Isaac Blum, who has accompanied her. Patience too has changed. Married and expecting a baby herself, she is relying on Becky to keep the mothers of Hope River safe.
But becoming a midwife and ushering precious new life into the world is not Becky's only challenge. Her skills and courage will be tested when a calamitous forest fire blazes through a Civilian Conservation Corps camp. And she must find a way to bring Isaac back to life and rediscover the hope they both need to go on.
The following two tabs change content below.
As the CEO of the Business and Learning, Kelli Claypool works with business owners & Entrepreneurs to maximize their efficiency through systems and processes in order to increase their bottom line, allowing them to work fewer hours, and live their ultimate lifestyle. She is also the Host of the wildly popular DivaTalkRadio show, which features victorious women who are leaders in all areas of their lives. Kelli also speaks at Women's Conferences on a variety of topics that inspire, encourage, and uplift women of all ages. Kelli surrounds herself with friends and colleagues who have the desire to succeed in all areas of life; financially, spiritually, and physically. "There is nothing standing in your way to prosperity and abundance, but you!" says Kelli. You can connect with Kelli at the
Business and Learning
or at
Diva Talk Radio
Latest posts by Kelli Claypool (see all)