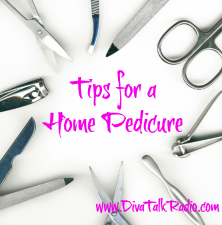 If you don't have the disposable cash to visit the spa on a regular basis for a pedicure, then you don't have to. You can give yourself a spa-worthy pedicure at home for a fraction of the cost. Here are some tips for those who care for their feet at home.
Use the buddy system when performing home pedicures. This way you don't have to do all the work on your feet yourself. All that bending and stretching can be tiring. And, each person gets to feel pampered.
Get It Together
Gather your supplies first. Some things are basic to the pedicure but others depend on what you like to include in your treatment. Don't forget: tub for the water, pedicure solution, skin buffer, nail clipper, nail file, cuticle pusher, nail buffer, salts and lotions. There are a variety of other optional items you can include.
Prepare Your Nails
Remove all nail polish. Try using a non-acetone polish remover to avoid drying out the nails. Let the remover sit on the nails for a few seconds before using a cotton ball to rub it off. Work from the bottom of the nail towards the tip.
Soak your feet to soften the nails. Use a fragrant but mild soap in warm water in the foot tub. Allow your feet to soak for about fifteen minutes.
Once your feet are softened, you can exfoliate. This will get rid of all the dead skin around your feet. Use a scrubbing salt and a skin buffer. Move back and forth gently. A nail file on the toe nails will shape them up. Use scissors to remove any hangnails.
Here, you can perform extras if you want to. Adding paraffin wax can further soften the skin and relax the leg muscles. After removing the paraffin, dry your feet as much as possible.
Moisturize your skin to keep it supple. Don't forget the nail beds. Now it's time to add your polish. Keep the polish from going everywhere but where it is supposed to be; use cotton balls or nail spacers between your toes.
Most people only put one coat of polish on their nails. The fact is using more than one coat actually makes the polish job last longer. Begin with a clear base coat to avoid discoloring the nail with constant color changes. Add at least two coats of your color. A clear top coat preserves your polish job and any designs you decide to put on.
If you have the dedication, perform your pedicure regimen every three weeks. Regular maintenance keeps hangnails from forming and also strengthens the nails.
You don't need money to have nice-looking feet. You can perform a home pedicure with professional results.
That's it for now. Until next time Divas, wear your heels well and Be Blessed!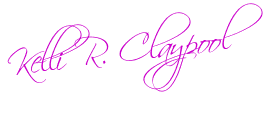 P.S. Would you mind sharing this post with your friends? Please click on the social sharing buttons below. Thanks so much!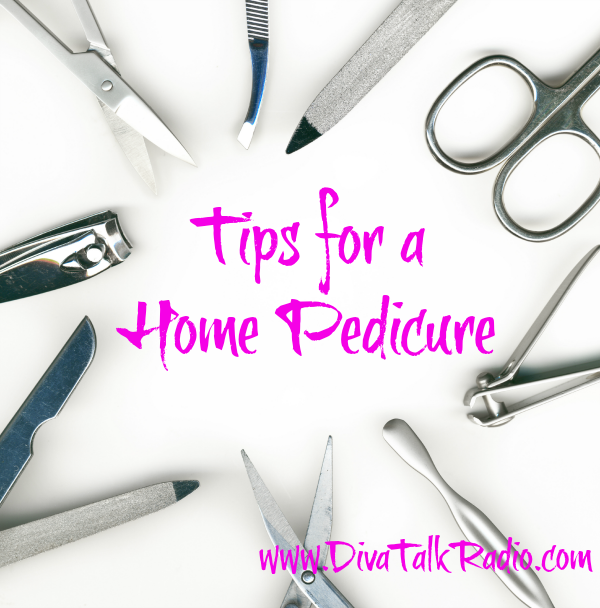 The following two tabs change content below.
As the CEO of the Business and Learning, Kelli Claypool works with business owners & Entrepreneurs to maximize their efficiency through systems and processes in order to increase their bottom line, allowing them to work fewer hours, and live their ultimate lifestyle. She is also the Host of the wildly popular DivaTalkRadio show, which features victorious women who are leaders in all areas of their lives. Kelli also speaks at Women's Conferences on a variety of topics that inspire, encourage, and uplift women of all ages. Kelli surrounds herself with friends and colleagues who have the desire to succeed in all areas of life; financially, spiritually, and physically. "There is nothing standing in your way to prosperity and abundance, but you!" says Kelli. You can connect with Kelli at the
Business and Learning
or at
Diva Talk Radio
Latest posts by Kelli Claypool (see all)