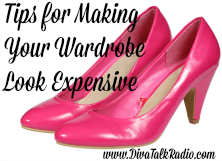 Let's face it – sometimes we want to look classy and elegant but just can't or don't want to spend the money. Besides, many an expensive outfit doesn't necessarily look any better than an inexpensive outfit that's been "decked out" to look pricey. Here are some tips for making your wardrobe look expensive.
The Perfect Fit
This is surprisingly important for looking expensively dressed. Spending a bit of money to have a cheap outfit tailored can still be a lot less money than buying the expensive version off the rack. It really dresses up clothing if it fits you well. So when you shop, make sure the clothes fit great, and if not, invest in that tailor. He or she can do a tuck here, a hem there, and turn your cheap clothing into a customized, classy outfit.
Layers and Basics
Even expensive clothes can look cheap if they are ill-fitting and a little "out there." Maybe funky or unusual is your look, but if you want to pull that off you'll need to have some pretty expensive clothes. To look expensive while not spending much, think of basics: blazers, simple tops, and neutral slacks. A classy, fitted blazer can dress up even jeans and a knit top.
Natural Fibers
Synthetic threads tend to look…well…cheap. Sources suggest a 20% rule – go for fabrics that are no more than 20% synthetic material. Think linen, cotton, silk and wool, and go for a matte look. Shiny fabrics tend to look cheap even if they are expensive.
Accessorize
Now for the fun part. Accessories can deck out an outfit and make it classy. A nice handbag and matching shoes can turn cheap basics into an elegant outfit. Other accessories to consider are watches, scarves, necklaces, and earrings. If you shop at antique stores and other used-clothing venues, you can pick up some classy jewelry for little money. The same goes for yard sales.
Keep Your Shoes Shined
A shabby pair of shoes can ruin the most expensive outfit, rendering it cheap-looking. Keep your shoes free of scuffs and stains, and polish them when you need to. If your shoes are shabby, replace them. Many inexpensive shoes look great, especially if you stick with basic neutrals. A black pump is a black pump – it's hard to tell the difference between a $150 pair and a $30 one!
For more tips on how to look fabulous without breaking the bank go here.
Tell us your tips for making your wardrobe look expensive in the comments!
That's it for now. Until next time Divas, wear your heels well and Be Blessed!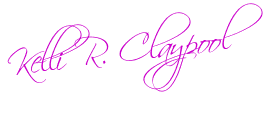 P.S. Let's connect! Follow us on social media by clicking on the icons under THE DIVA DIGEST NEWSLETTER opt-in box. (Top right.) Thanks so much!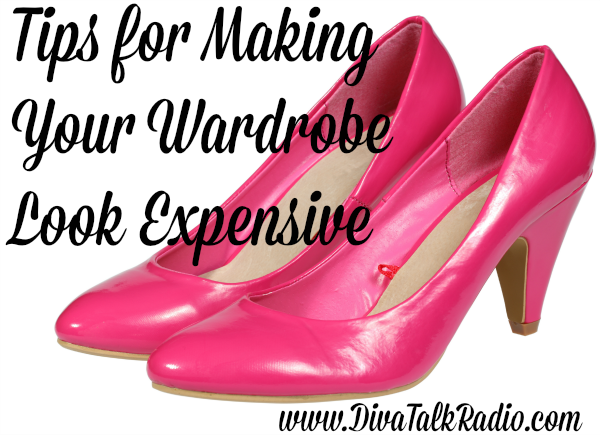 The following two tabs change content below.
As the CEO of the Business and Learning, Kelli Claypool works with business owners & Entrepreneurs to maximize their efficiency through systems and processes in order to increase their bottom line, allowing them to work fewer hours, and live their ultimate lifestyle. She is also the Host of the wildly popular DivaTalkRadio show, which features victorious women who are leaders in all areas of their lives. Kelli also speaks at Women's Conferences on a variety of topics that inspire, encourage, and uplift women of all ages. Kelli surrounds herself with friends and colleagues who have the desire to succeed in all areas of life; financially, spiritually, and physically. "There is nothing standing in your way to prosperity and abundance, but you!" says Kelli. You can connect with Kelli at the
Business and Learning
or at
Diva Talk Radio
Latest posts by Kelli Claypool (see all)