In continuing with our Woman in Business Series, Elaine features FemalePreneurs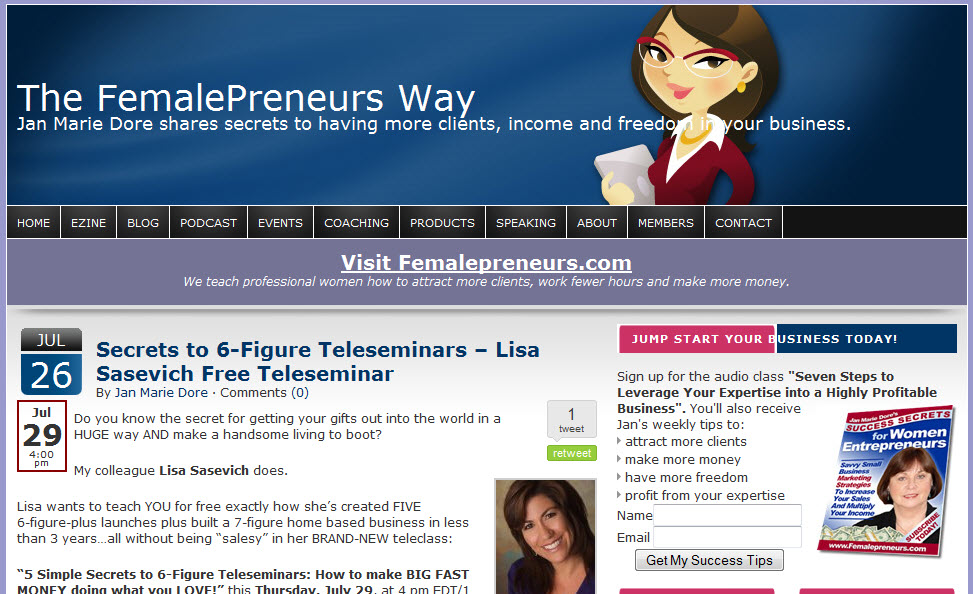 Definitely geared towards first time woman entrepreneurs.  I really like the list of clear cut priorities and step by step guide.  However, the blog was too cluttered with her trying to promote her products, which put me off.  Other than that, the website has fantastic information on a variety of topics.  I especially like her event calendar that has a daily "to-do" task!
Review by: Elaine Huang

The following two tabs change content below.
As the CEO of the Business and Learning, Kelli Claypool works with business owners & Entrepreneurs to maximize their efficiency through systems and processes in order to increase their bottom line, allowing them to work fewer hours, and live their ultimate lifestyle. She is also the Host of the wildly popular DivaTalkRadio show, which features victorious women who are leaders in all areas of their lives. Kelli also speaks at Women's Conferences on a variety of topics that inspire, encourage, and uplift women of all ages. Kelli surrounds herself with friends and colleagues who have the desire to succeed in all areas of life; financially, spiritually, and physically. "There is nothing standing in your way to prosperity and abundance, but you!" says Kelli. You can connect with Kelli at the
Business and Learning
or at
Diva Talk Radio
Latest posts by Kelli Claypool (see all)