Not everyone attends college directly out of high school! Gasp! Gulp! But, it's true. A great many people coming out of high school choose a different path out of desire or necessity. Whether you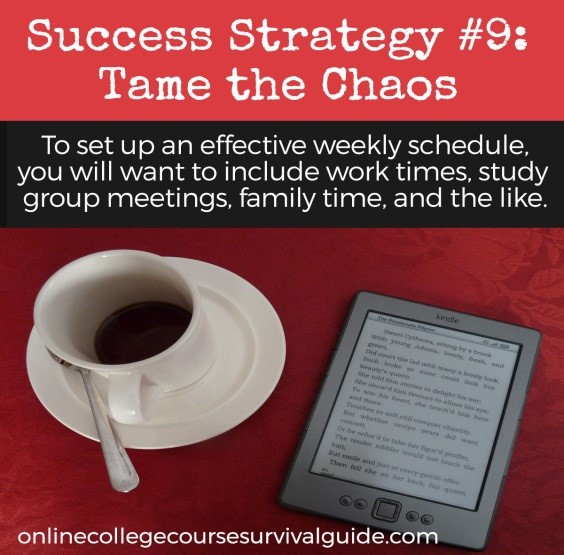 didn't have the emotional and financial support, you chose to start a family instead of starting college, or you didn't know what you wanted to be when you grew up, you may be thinking the time to attend college has finally come. But, you worry that you may not be up to the challenge. As a college professor, I have several students in my online courses each semester that, for whatever reason, decided now was the time to do it! And guess what? They are always some of my best and brightest!
If you have considered returning to college or starting for the first time, you no doubt have looked into online courses. E-learning is where higher education is heading, and it is awesome! And yes, a little more than scary. But I'm here to tell you that you can do it! Don't let your fear hold you back and keep you stuck in that same ole' rut! I'm here to poo-poo all of your excuses for not getting the online college education you dream about.
I'm too old
Pish-posh! No one is too old to learn! I was once in a class with a 70-something year old man. Honest! He was the life of the class and taught us young whippersnappers more than the professor! You are only as old as you tell yourself you are. Learning is one of life's great experiences! Who deserves it more than you? No one, that's who!
I can't compete with 19 year olds
Umm. Trust me. You can! Have you seen the typical college student? You have the maturity and life experience to buckle down and appreciate learning in a way that most typical college students don't. Let your life experience and desire guide you to the life you really want to lead.
I'm not techie
Neither am I, but I teach online, for crying out loud! And, if I have a question (like the time I crashed the entire class!) I know who to contact. That's what education is all about: Learning what tools to use and then accessing them. If you can attach a document to an email and private message friends on Facebook you can succeed in online courses!
I can't afford it
I bet you can, if you really want to! If you have a burning desire, you will find a way. There are tons of scholarships and grants available for returning students! Especially for women. No matter what your circumstances, a little online research is all you need to locate a bunch of ways to access loan-free money for tuition, books and even living expenses while you are in school.
Still concerned about your ability to succeed in online courses? I've got your back! Your Online College Course Survival Guide makes the learning curve less steep for those who are entering the world of online education. You can do it, and I can help by outlining the 10 success strategies you need to turn e-learning struggles into successes. You can get a free sample of the book at http://onlinecollegecoursesurvivalguide.com.
Guest Post by
Jacqueline Myers
of Nitty Gritty English
Connect with Jacqueline Myers:
https://twitter.com/NittyGrittyEng
https://www.facebook.com/NittyGrittyEnglish
https://www.pinterest.com/nittygrittyeng/
https://plus.google.com/u/0/b/117724120303765558032/+Nittygrittyenglish/posts
The following two tabs change content below.
As the CEO of the Business and Learning, Kelli Claypool works with business owners & Entrepreneurs to maximize their efficiency through systems and processes in order to increase their bottom line, allowing them to work fewer hours, and live their ultimate lifestyle. She is also the Host of the wildly popular DivaTalkRadio show, which features victorious women who are leaders in all areas of their lives. Kelli also speaks at Women's Conferences on a variety of topics that inspire, encourage, and uplift women of all ages. Kelli surrounds herself with friends and colleagues who have the desire to succeed in all areas of life; financially, spiritually, and physically. "There is nothing standing in your way to prosperity and abundance, but you!" says Kelli. You can connect with Kelli at the
Business and Learning
or at
Diva Talk Radio
Latest posts by Kelli Claypool (see all)