I absolutely love seafood. I like it fried, baked, fried, broiled, fried, and fried some more. However, finding delicious authentic seafood when living in the mountains can be difficult. Sure there's your typical Friday Night Catfish Fry, which is good but once you've had fresh from the gulf seafood, nothing can compare.
I grew up on the Gulf Coast of Florida where sand gets between your toes and seafood restaurants are plenty. You have beach shacks where you can dine in your bathing suits and casual dining joints offering the catch of the day. However, there are times when you simply desire delicious authentic seafood with an eloquent atmosphere, and that's when I make a reservations for Bonefish Grill. Started in my hometown area of St. Petersburg, Florida, in January, 2000, Bonefish Grill has grown to become a special experience that will satisfy even the pickiest taste buds.
The Boy (my son) and I decided to go on a Wednesday Night for their Bang Wednesday. We started off with Bang Bang Shrimp as an appetizer. Oh man, let me tell you…my taste buds were partying with each bite. The shrimp was crispy with a sweet and spicy sauce. I wish I could have bottled up the sauce and taken it home with me. It was so yummy!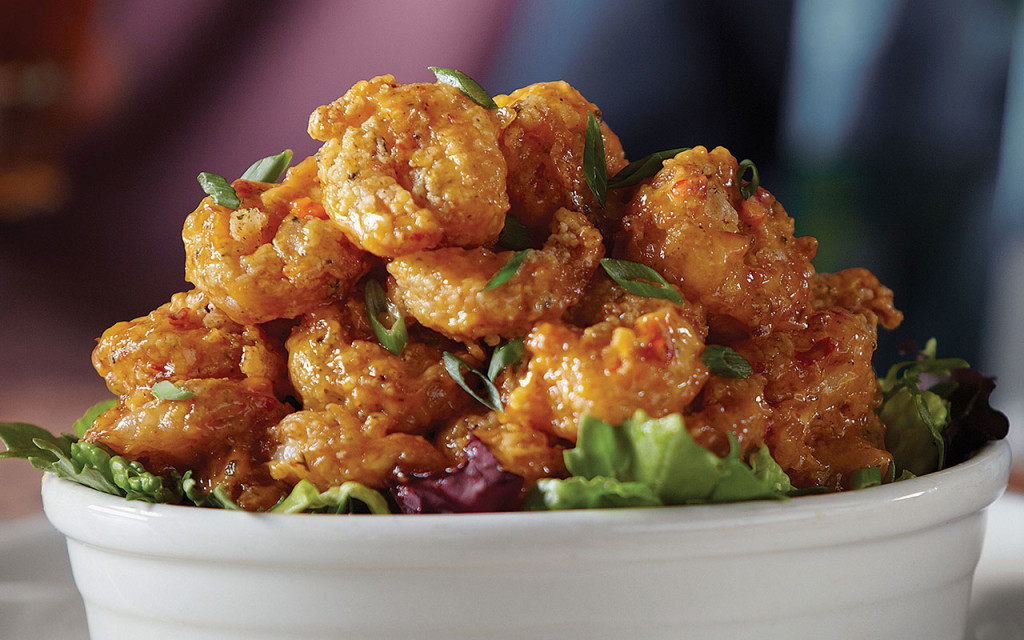 Next we had our entree. I ordered the Shrimp Pad Thai Bowl with rice noodles, peanuts, onions, and Pad Thai sauce. I have to admit, I've eaten at plenty of Thai restaurants and none of them compare to the the Pad Thai sauce this dish had. I think my taste buds were doing back flips.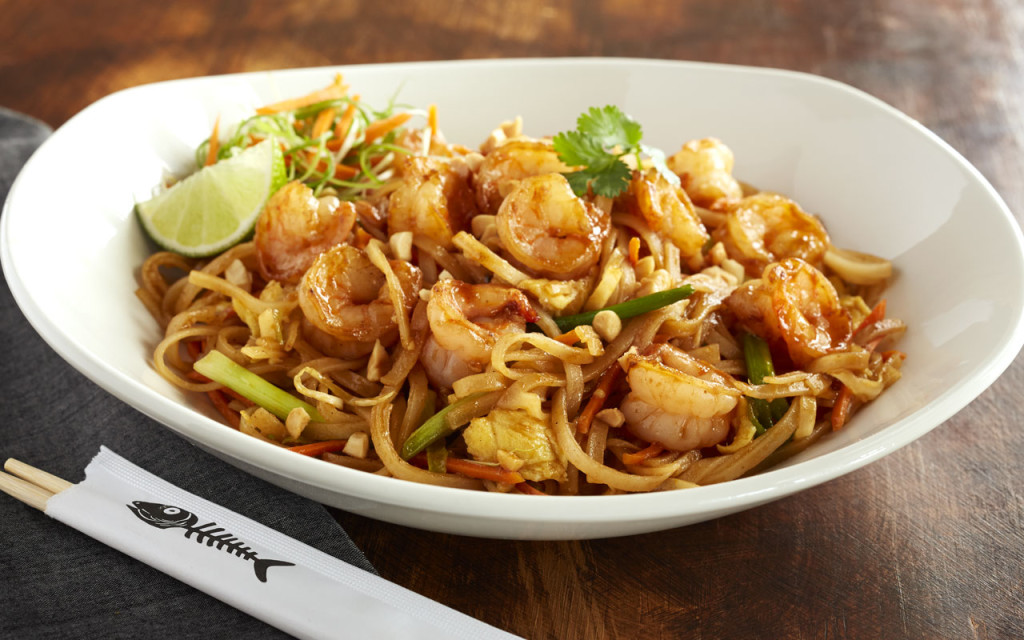 Surprisingly, The Boy wanted to try something different than his usual "I'll take the chicken strips" and he ordered two lobster tacos. They were so delicious that he ordered two more. I was pretty impressed because this kid ONLY eats chicken strips. Great job Bonefish!!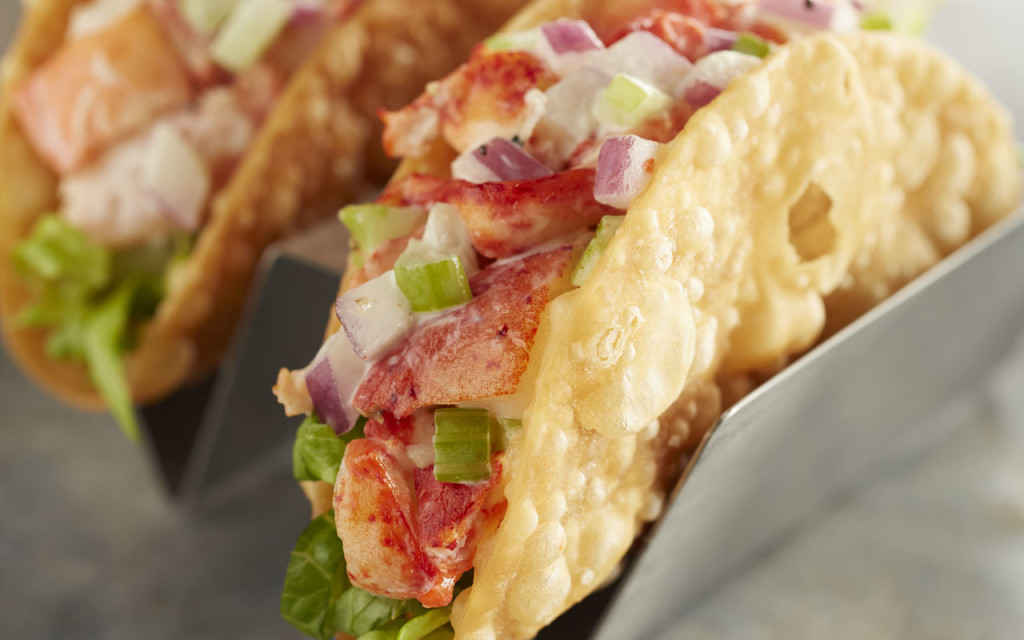 Since The Boy was driving, I decided to order their Winter White Cosmopolitan. When they proudly say that it's their customer's favorite drink of the year…they are for real!! Without looking like an alcoholic, I simply ordered TWO! It has Reyka Vodka, St. Germain Elderflower liqueur, white cranberry juice + fresh lime juice. I tried making it at home and it was quite the same. I guess I'll just have to keep trying until I get it perfect! 😉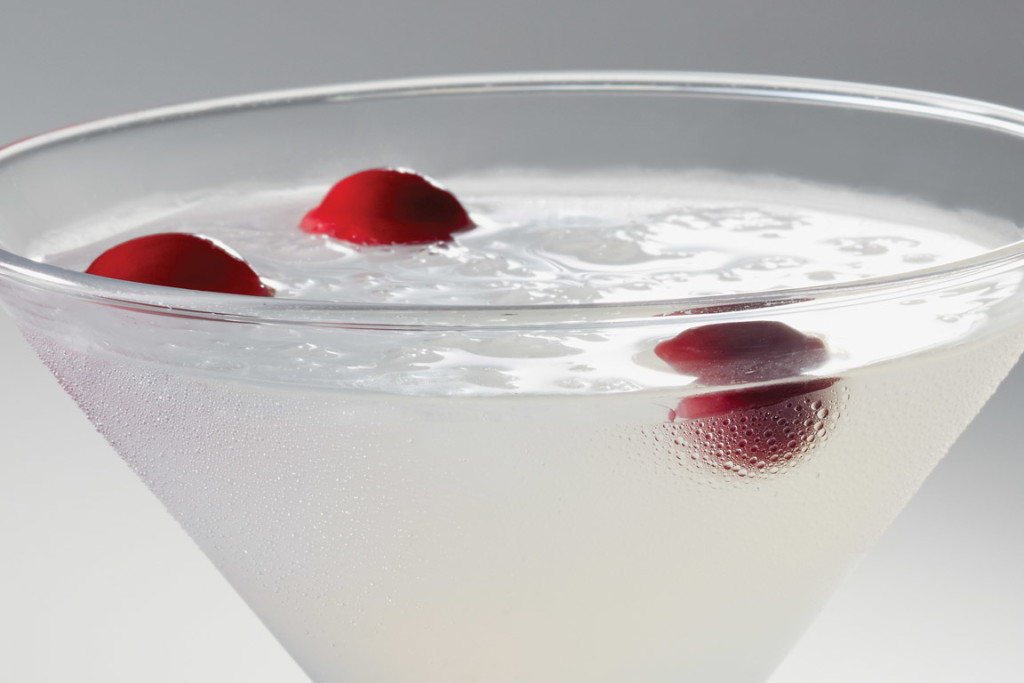 Needless to say, left Bonefish Grill extremely satisfied with our meal, our serving staff, and the whole experience. While a little on the pricey side (our bill came to nearly $80), you cannot go wrong if you're looking for a special night out.
The Bonefish Grill
2341 Sir Barton Way, Lexington, KY 40509
#GoColossal
So now I want to hear from you! Have you every been to Bonefish Grill? If so, what did you have and how was your experience?
That's it for now. Until next time, wear your heels well and be abundantly blessed!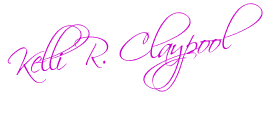 Disclosure: I received a $10 off coupon to Bonefish Grill to try their Winter Tales of Lobster & Shrimp menu. While I appreciate the coupon, it expired before I could use it due to the holidays. So while this was originally suppose to be a sponsored review, technically it's just me sharing when you how much I love Bonefish Grill and have done so since they opened in St. Pete, FL. Like always, my opinions are not swayed by any compensation, persuasion, nor request by any brand or company. All opinions are my own, and boy do I have them, so you can always count on my honesty with services and products. It's integrity at its best!
Also, please note that the lighting was dark (I think darker than what it's been at other Bonefish Grills), so my pictures turned out horrible. So horrible that it would have been a MAJOR disservice to the company. The pictures listed above is from their website and owned by them.
The following two tabs change content below.
As the CEO of the Business and Learning, Kelli Claypool works with business owners & Entrepreneurs to maximize their efficiency through systems and processes in order to increase their bottom line, allowing them to work fewer hours, and live their ultimate lifestyle. She is also the Host of the wildly popular DivaTalkRadio show, which features victorious women who are leaders in all areas of their lives. Kelli also speaks at Women's Conferences on a variety of topics that inspire, encourage, and uplift women of all ages. Kelli surrounds herself with friends and colleagues who have the desire to succeed in all areas of life; financially, spiritually, and physically. "There is nothing standing in your way to prosperity and abundance, but you!" says Kelli. You can connect with Kelli at the
Business and Learning
or at
Diva Talk Radio
Latest posts by Kelli Claypool (see all)