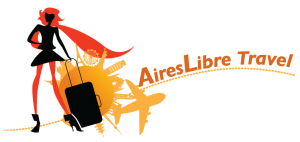 Have you traveled to another city or country only to find yourself locked into typical tourist traps and postcard settings and wondered to yourself "how can I experience the true culture of this country or flavor of this city?"  These are symptoms suffered by today's tourists who haven't learned to escape their comfort zone. On the next episode of DivaTalkRadio, Kelli will be talking with Raquel Segural about the fun women can have with travel, especially traveling with girlfriends.
Next Show: Wednesday, May 16, 2012 at 2:00 p.m. EST on http://DivaTalkRadio.com/live
Raquel is planning a Paris excursion for women. Oh I so want to go! This 8-day tailor-made luxury extravaganza for the discerning woman who wishes to experience the authenticity, flair, culture and dazzling splendors that the City of Lights has to offer. Our guides will immerse you in the best of fashion, gastronomy, wine, art, history and joie de vivre that Paris has to offers. An unforgettable experience you will treasure for years to come.
"In the mayhem of today's life, as women we often forget how to slow down and take in everything that life has to offer. Je Suis. PARIS will deeply enrich women's lives by engaging all their senses in a fun manner with opulent influences, including fashion, art, music, culinary trends and every day musings. And what can be better than rediscovering a new you in Paris?" — Raquel Segura
Je Suis. PARIS is the debut tour of a new line of 'I AM. Tours' catering to the tasteful and discerning woman who seeks to experience the most luxurious and authentic savoir faire of any city.
These guided tours offers a myriad of unique services based upon unparalleled local knowledge and unprecedented access throughout the city.  Luxury is at the forefront of each tour, delivering an enriching foray into Paris' most sought after establishments and environments, often overlooked by even the savviest traveler.
Whether traveling solo or with friends, Je Suis. PARIS was designed for the chic woman who craves to Celebrate Herself in the City that Celebrates Women through an illustrious travel experiences.
About Raquel:
After nearly 20 years in Corporate America, Raquel decided to walk away from the rat race of the 9 to 5 world and follow her passion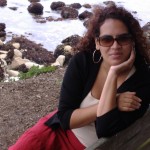 for travel. AiresLibre Travel was born from her vision and eagerness to provide the best personalized service, and passionate experience for her clients that she creates for herself in every trip she plans.  Her attention to every detail of an itinerary and unwavering desire to see the world through the eyes of the local culture is the driving force behind the company.
Raquel is the mother of her favorite travel partners (Daniel 14 & Savannah 11).   She is an avid reader and writer.  A culture aficionado who enjoys learning new languages, tasting wines from around the world and experiencing all different cuisines.   She currently resides in South Florida and when she's not traveling, can often be found riding around town on her Vespa lovingly named "Valentina."