Over the summer my son and I went on vacation with our friends, Denise and her son, Logan. Denise has a timeshare and vacations all over the
place. This vacation, she and Logan were going to Destin, Florida and invited Spencer and I. We stayed at Sandestin Resort and it was heavenly. This was also my first time staying in a timeshare rental. The accommodations were luxury, the beach view was breathtaking, and the shopping was spectacular! We thoroughly enjoyed ourselves.
When I was approached to do a review for RedWeek.com, a timeshare rental marketplace, I jumped at the chance as family vacation spots danced in my head. RedWeek is the largest, most reputable online timeshare marketplace with more than 1.5 million registered users and an A+ Better Business Bureau rating. Timeshare owners and travelers alike come to RedWeek to read our exclusive resort ratings and reviews, access our detailed resort information, and of course browse the thousands of timeshare rental and resale postings or advertise their own timeshare for rent or sale.
There are a number of reasons why you should select a timeshare rental over a conventional hotel accommodations, especially if you are vacationing with family. Here are just three reasons:
1. Space…space…and more space! A family needs space, and never more so than during a vacation. Every different member of the family wants to enjoy their own free time in a different way, even if they are with their own family. Hence all of them need some space to themselves; somewhere they can spread their wings and find their own 'room'. Timeshare rental properties tend to come in various different sizes (unlike hotel rooms) so choose one that suits your family and have all the space you need. On RedWeek.com, you can search for number of rooms and sleeping accommodations.
2. Tight budget, no problem!A timeshare rental will suit your wallet better than a hotel suite (or several hotel suites, in case you have a large family). On RedWeek.com, you have the ability to stay within budget when searching for the perfect property.
3. Save money on dining! During our stay at the Sandestin Resort, we ate breakfast and lunch in the room, then splurged during dinner. If you enjoy cooking, you are able to choose a property with a kitchen thus providing you with umpteen cooking opportunities.
So, the next time you plan a family vacation forget the swanky hotels and settle instead for the quiet somnolence of a timeshare rental property. That way you'll bother less about the hassles of accommodation and concentrate instead on what really matters; the free time and the company of your loved ones.
Here are a few places that we are looking at for a Springtime family get together. The following timeshare rentals were found on RedWeek.com. We haven't made up our mind if we want to do an Orlando vacation or something more exotic like Cabo.
Orlando: Grande Villas Resort features one-, two- and three-bedroom timeshare villas. One bedroom villas sleep four and offer a full size bed in the bedroom, queen sleeper sofa in the living area, Roman bathtub, and screened-in balcony or patio. Two bedroom villas sleep six and feature a king bed, jacuzzi tub and color TV in the master bedroom, two twin beds in the second bedroom, a queen sleeper sofa in the living area, and two full bathrooms. Three bedroom villas sleep 10 and feature two master bedrooms with a king or queen bed, two master bathrooms with a jacuzzi tub or Roman tub, two twin beds and a bathroom in the third bedroom, and two sleeper sofas. Two- and three-bedroom villas are equipped with a full-size kitchen (mini-kitchen available in one-bedroom units), and washer/dryer.

Grande Villas Resort is a stones-throw away from Disney, and minutes from Sea World and Universal Studios. Also nearby is beautiful Lake Buena Vista where water sports and fishing abound. Golfers will be in heaven with many championship courses to choose from in the Orlando area. Grande Villas Resort is the perfect family vacation destination.
CABO: The Pueblo Bonito Sunset Beach Resort & Spa is situated on the western side of the tip of Baja, overlooking the Pacific. Set away from the concentration of hotels along the Sea of Cortez, the resort's fifty-acre site and expansive, private beach provide guests with a uniquely tranquil and secluded setting.
GIVEAWAY: Would you like to WIN a Free 2-Year RedWeek Membership? Of course you do! Following are some things you need to do to enter. Be sure to make a new comment below when you've completed each of these things. Some things are mandatory and some are optional. The more entries, the better chance of you winning. Good Luck!
Mandatory:
1. "Like" RedWeek on Facebook – http://www.facebook.com/RedWeek
2. "Like" their "Timeshare Ambassador" on Facebook http://www.facebook.com/timeshareambassador
3. "Like" DivaTalkRadio on Facebook – http://www.facebook.com/DivaTalkRadio
4. Follow us on Twitter @redweektravel and @timeshareambass and @DivaTalkRadio
5. Visit RedWeek.com and comment below something you've learned by looking at the site; such as finding a resort and listing the cheapest timeshare rental rate.
6. Register on RedWeek.com as a free guest. This is important because if you win this giveaway, your email is how the company will find you in order to activate your membership. You will also receive their free newsletter on fantastic vacation destinations, be able to view all the resorts, and even participate in discussion forums, a good place for asking questions.
Optional – Extra Point Entries:

7. Tweet about this giveaway and link back to this page
8. Sign up for the Diva Digest (upper right corner) and receive our exciting newsletters twice a month
9. Write a Facebook post about this giveaway and link back to this page
10. Share this page using the share buttons below
11. Pin one of our pictures on Pinterest
All optional entries can be done more than one in a 24 hour period. Remember to comment separately below for all entries.
Contest ends on Friday 11/22/13 at 12:00 p.m. (noon) Eastern Time.
Thank you for reading this article and enter the giveaway today! Good Luck!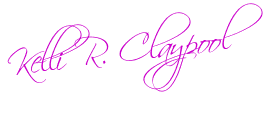 I received one or more of the products mentioned above for free using Tomoson.com. Regardless, I only recommend products or services I use personally and believe will be good for my readers.
The following two tabs change content below.
As the CEO of the Business and Learning, Kelli Claypool works with business owners & Entrepreneurs to maximize their efficiency through systems and processes in order to increase their bottom line, allowing them to work fewer hours, and live their ultimate lifestyle. She is also the Host of the wildly popular DivaTalkRadio show, which features victorious women who are leaders in all areas of their lives. Kelli also speaks at Women's Conferences on a variety of topics that inspire, encourage, and uplift women of all ages. Kelli surrounds herself with friends and colleagues who have the desire to succeed in all areas of life; financially, spiritually, and physically. "There is nothing standing in your way to prosperity and abundance, but you!" says Kelli. You can connect with Kelli at the
Business and Learning
or at
Diva Talk Radio
Latest posts by Kelli Claypool (see all)