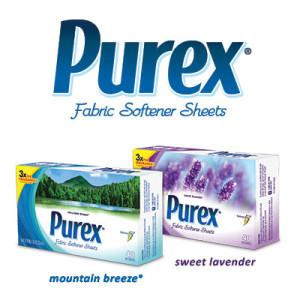 I've always been a huge fan of Purex laundry soap as it seems to be the only detergent that doesn't cause my skin to itch. So when Purex contacted me to review their new and improved dryer fabric softener sheets I couldn't resist. The smell is so fresh. In fact, the box came while I was on vacation and my husband set the box on my desk. When I returned home and went into my office, it was filled with such a fresh scent that I thought my husband had cleaned or something. Ha! Knowing that NOT to be the case, I saw that I had a box from Purex.
So even inside the box, the freshness filled the air. Who knew that one little sheet could do so much? Purex Fabric Softener Sheets don't just reduce static cling and leave your family's laundry soft and smelling fresh: They can also keep your whole house smelling fresh! Just choose your favorite fragrance and tuck a sheet in hampers, in the linen closets, and any other laundry storage areas.
My son is a linebacker on his High School football team, so I put the fabric softener dryer sheets to work. I washed his boxers, socks, football jersey and pants (believe me, I had to hold my nose when putting them into the washer!) There's nothing worse than stinky, sweaty, boys after a football game. While they were clean, they didn't smell all that fresh. I put them into the dryer and added TWO fabric softener sheets. Just to be sure they would come out fresh. I used the Mountain Breeze fragrance and oh did the uniform smell so good. I didn't dare smell is socks…I'll just believe those are fresh too. Besides, I don't expect Purex to be a miracle worker. LOL!
Now my son will be the freshest smelling player on the field, well at least at the start of the game!
When reviewing the Purex website I came across these Frequently Asked Questions and thought they were helpful to share with you.
 I will definitely continue to buy these fabric softener dryer sheets as I am very, very impressed with them. Oh and I did add a few to my son's sock drawer! 😉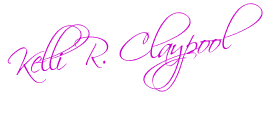 Disclaimer: I received a box of Mountain Breeze Purex Fabric Softener Dryer Sheets in order to do this review. The above review is my own opinion. I've always been a loyal buyer of Purex products and will definitely add the new improved dryer sheets to my shopping list!
The following two tabs change content below.
As the CEO of the Business and Learning, Kelli Claypool works with business owners & Entrepreneurs to maximize their efficiency through systems and processes in order to increase their bottom line, allowing them to work fewer hours, and live their ultimate lifestyle. She is also the Host of the wildly popular DivaTalkRadio show, which features victorious women who are leaders in all areas of their lives. Kelli also speaks at Women's Conferences on a variety of topics that inspire, encourage, and uplift women of all ages. Kelli surrounds herself with friends and colleagues who have the desire to succeed in all areas of life; financially, spiritually, and physically. "There is nothing standing in your way to prosperity and abundance, but you!" says Kelli. You can connect with Kelli at the
Business and Learning
or at
Diva Talk Radio
Latest posts by Kelli Claypool (see all)