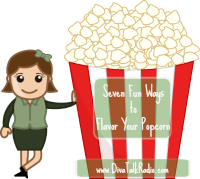 Popcorn is very versatile. From sweet to salty to spicy, there seems to be no end to the flavoring you can impart on this humble but delicious food. Here are just seven of the fun ways to flavor your popcorn.
1. Olive Oil
This is not only a way to get great flavor from your popcorn – it's also a springboard for other flavoring options. For this healthful treat, you'll need the kind of olive oil that is appropriate for sauteing over high heat. You can also mix it with 1/4 or so of safflower oil. This produces a lovely flavored popcorn that needs no butter.
Pour enough olive oil into the popping pot (a heavy saucepan works best – just make sure it has a lid) to a depth of around 1/4 inch. Turn heat to high. Then add popcorn kernels in a single layer, covering the bottom of the pan. Salt generously with sea salt. Cover the pan and shake it gently back and forth until you hear popping. Then turn the heat down slightly and keep shaking the pan.
When the popping becomes intense, turn the heat down to low to finish up. Keep shaking. When the last kernels are popping, turn off the stove and pour the corn into a big bowl. Add salt to taste – but do taste it first. The salt you added at the beginning may be enough.
2. Ranch Popcorn
To oil-popped popcorn (either the above method or your favorite method), add a dusting of powdered ranch dressing and toss. Adjust to taste. You could do the same with any powdered dressing mix. You could even do this with taco seasoning. If you like, you can mix the powdered flavoring of your choice with melted butter before pouring it on.
3. Hot Sauce
If you use the deep oil method described in #1 above, you can probably get away with dousing the kernels with your favorite hot sauce and tossing to coat. If you have air-popped corn or corn that's popped in little oil, then you can add hot sauce to the melted butter you plan to pour over the kernels. Adjust for your taste, but a good place to start is with a tablespoon of hot sauce per 1/4 cup butter.
4. Cheese Popcorn
After flavoring your popcorn however you like, pour it onto a cookie sheet. Sprinkle it with finely grated cheddar cheese and pop under the broiler for just a few seconds.
Another variation on the cheese theme is grated Parmesan cheese and cracked black pepper. Sprinkle them on liberally while the popcorn is hot (so the cheese will melt!). If you like, sprinkle garlic powder on as well.
5. Chocolate Corn
Melt dark, semi-sweet chocolate in a double boiler or in the microwave and drizzle it over popped kernels. Despite the sweetness of the chocolate, you will want some salt to balance out the flavors. If you are trying to cut back, consider using kosher salt. You only need a few grains to pack a nice salty, crunchy punch. Sprinkle kosher salt on after the chocolate so it will stick.
6. Cinnamon Toast
Over your hot popcorn, pour melted butter to taste. Then sprinkle on sugar and cinnamon and toss. Work fast – you'll need the popcorn to be pretty hot to melt the sugar slightly and get it to stick.
7. Nutritional Yeast
This flaky, flavorful stuff is a healthy way to flavor popcorn. It has a cheese-like flavor and is rich in B vitamins. Shake it onto popcorn popped according to the method described in #1 above, or first spray air-popped popcorn with cooking spray. Then sprinkle on the yeast and toss.
That's it for now. Until next time Divas, wear your heels well and Be Blessed!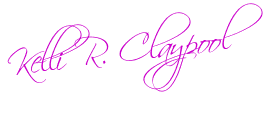 P.S. Let's connect! Follow us on social media by clicking on the icons under THE DIVA DIGEST NEWSLETTER opt-in box. (Top right.) Thanks so much!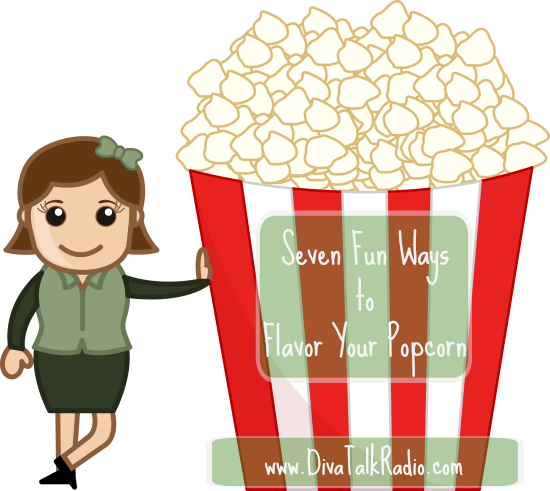 The following two tabs change content below.
As the CEO of the Business and Learning, Kelli Claypool works with business owners & Entrepreneurs to maximize their efficiency through systems and processes in order to increase their bottom line, allowing them to work fewer hours, and live their ultimate lifestyle. She is also the Host of the wildly popular DivaTalkRadio show, which features victorious women who are leaders in all areas of their lives. Kelli also speaks at Women's Conferences on a variety of topics that inspire, encourage, and uplift women of all ages. Kelli surrounds herself with friends and colleagues who have the desire to succeed in all areas of life; financially, spiritually, and physically. "There is nothing standing in your way to prosperity and abundance, but you!" says Kelli. You can connect with Kelli at the
Business and Learning
or at
Diva Talk Radio
Latest posts by Kelli Claypool (see all)