Before we get into the purpose of the Daniel Fast, it is extremely important that you understand that this is a FAST and not a DIET! If you're looking for a diet, then I'd recommend a vegan diet. However, if  you're looking for an intimacy with God that you've never experienced before, then I recommend the Daniel Fast. You see, the Daniel Fast is always spiritual in nature. It's not about food, but about becoming clean before God so that He can fulfill His purpose in and through you.
In the Bible, Daniel records three times of when he fasted. I'm sure he fasted more time, however the Bible is clear on three and addresses why Daniel fasted. Let's learn about the three times Daniel fasted.
The first fast was recorded in Daniel 1. The food and wine the king wanted Daniel to eat had been offered to idols. However, he had already consecrated (set apart) his life to God. If he ate or drank of these things, he would defile his body. So that's why Daniel requested that he eat only vegetables, fruit, and only water to drink.
The second fast is recorded in Daniel 9. Daniel was deeply distraught over the nation of Israel being in exile. Jeremiah had already prophesied that Israel would be set free after 70 years of captivity. The time had come so Daniel prayed and fasted.
The third fast is recorded in Daniel 10. Daniel was concerned about a powerful dream he had received. The Bible says he mourned for three weeks and ate no delicacies and no meat and drank no wine. This three week fast is the guideline known as the Daniel Fast.
In all three instances, Daniel fasted for spiritual reasons. Once to stay pure before the Lord and two times to seek the Lord's wisdom, direction and answers to prayer. Daniel didn't fast because he wanted to go on a diet or lose weight, he fasted because he sought after God.
Please understand that I am all for eating healthy eating and losing weight, however that is not the primary reason for the Daniel Fast. Biblical fasting was always about restricting food and always for the purpose of drawing closer to the Lord, observing spiritual laws, or seeking God in prayer. Seeking and finding intimacy with God are the most powerful reasons of the Daniel Fast. Improving your health is simply a great side benefit!
Twice a year we host a 21-Day Diva Community Fast in February and October. I'd love for you to join us for the 21-Day Diva Community Fast!
I hope this post helped you in understanding the true meaning of the Daniel Fast. Be sure to post your comments and/or questions below.
Until next time, Be Blessed!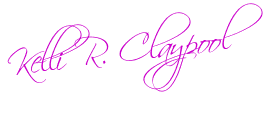 The following two tabs change content below.
As the CEO of the Business and Learning, Kelli Claypool works with business owners & Entrepreneurs to maximize their efficiency through systems and processes in order to increase their bottom line, allowing them to work fewer hours, and live their ultimate lifestyle. She is also the Host of the wildly popular DivaTalkRadio show, which features victorious women who are leaders in all areas of their lives. Kelli also speaks at Women's Conferences on a variety of topics that inspire, encourage, and uplift women of all ages. Kelli surrounds herself with friends and colleagues who have the desire to succeed in all areas of life; financially, spiritually, and physically. "There is nothing standing in your way to prosperity and abundance, but you!" says Kelli. You can connect with Kelli at the
Business and Learning
or at
Diva Talk Radio
Latest posts by Kelli Claypool (see all)