Recently, I was going through some old family photos and came across one from about 15 years ago which made me laugh. I remember that day so well because I wanted everything to be perfect and that didn't happen. The whole family was together, including my stepson, his wife, and our granddaughter. During the photoshoot, the photographer did something to make my husband mad, so he wanted to leave and not continue with the shoot. In the picture, my one daughter has a funky smile, my other daughter's hair was all messed, my husband has an angry look on his face, and my eyes are all red from crying. What a mess…our family pictures were ruined!!
I think this story represents so many areas of our life. We want things to be perfect that we neglect to see the real beauty in the moment. We have to have things OUR way and when it doesn't go according to plan, we freak out. Sometimes we forget to see the big picture and we are not intentional with making memories that we can enjoy for a lifetime.
Now, my husband has passed and my kids are grown adults…what I wouldn't give to have another opportunity of taking a family photo, even if it didn't turn out so perfect. However, to be honest, it's probably my favorite picture that I have with my family!
You see, everything doesn't have to be perfect to enjoy your life! On the next episode of DivaTalkRadio, I will be sharing my three areas of intentional focus for 2017. You are personally invited to join me as I hope to encourage you to create areas of intentional focus in your life so that you, too, can enjoy #theblessedlife!
I'll "see" YOU at the show!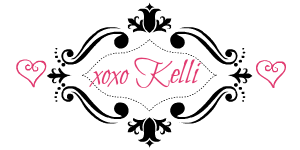 PS: Here's the link to the LIVE show. I will open the studio lines to take your calls.
>>>Why Intentional Focus is the Key to an Abundantly Successful 2017<<<
Wednesday, January 4, 2017 at 9:30 a.m. CST
The following two tabs change content below.
As the CEO of the Business and Learning, Kelli Claypool works with business owners & Entrepreneurs to maximize their efficiency through systems and processes in order to increase their bottom line, allowing them to work fewer hours, and live their ultimate lifestyle. She is also the Host of the wildly popular DivaTalkRadio show, which features victorious women who are leaders in all areas of their lives. Kelli also speaks at Women's Conferences on a variety of topics that inspire, encourage, and uplift women of all ages. Kelli surrounds herself with friends and colleagues who have the desire to succeed in all areas of life; financially, spiritually, and physically. "There is nothing standing in your way to prosperity and abundance, but you!" says Kelli. You can connect with Kelli at the
Business and Learning
or at
Diva Talk Radio
Latest posts by Kelli Claypool (see all)